Putnam County deputies arrested Deryl Beckton, 30, following a drug seizure and foot pursuit during a crackdown at a Palatka motel on Sunday.
Deputies ran down Beckton during a foot chase that spanned several blocks and crossed several fences during a drug investigation at the Economy Inn, located at 257 N. Highway 17.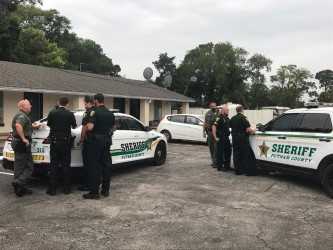 Deputies seized 22 grams of MDMA, 26 Oxycodone pills and 48 grams of marijuana.
Most of the seized drugs were located in a baby formula container. Beckton was booked into the county jail and held on a $31,000 bond.