JACKSONVILLE, Fla. - Duval County Public Schools took the conversation about guns in schools to parents Sunday evening.
After a rash of six firearms found in a two week period earlier this year - Superintendent Nikolai Vitti vowed to take proactive steps. Part of the plan includes expanding Parent Academy courses - like the one held Sunday at First Coast High School titled 'Real Talk about Guns."
Duval County School Police assistant chief Wayne Clark reminded the group that all guns, including BB guns are not allowed on a school's property. Guns inside a locked vehicle in a school property also violates the law, said Clark, and could carry a 3rd degree felony charge.
On Tuesday, a Baldwin Middle School coach and teacher Julius Ferguson was fired after a loaded gun was found in his vehicle on campus.
Investigative report says Coach used firearm to teach stress management
Assistant Chief Clark said students carrying fake weapons are putting themselves at risk.
He described a recent incident with a middle schooler found carrying a C2 pistol at school, causing officers to draw their weapon on the student.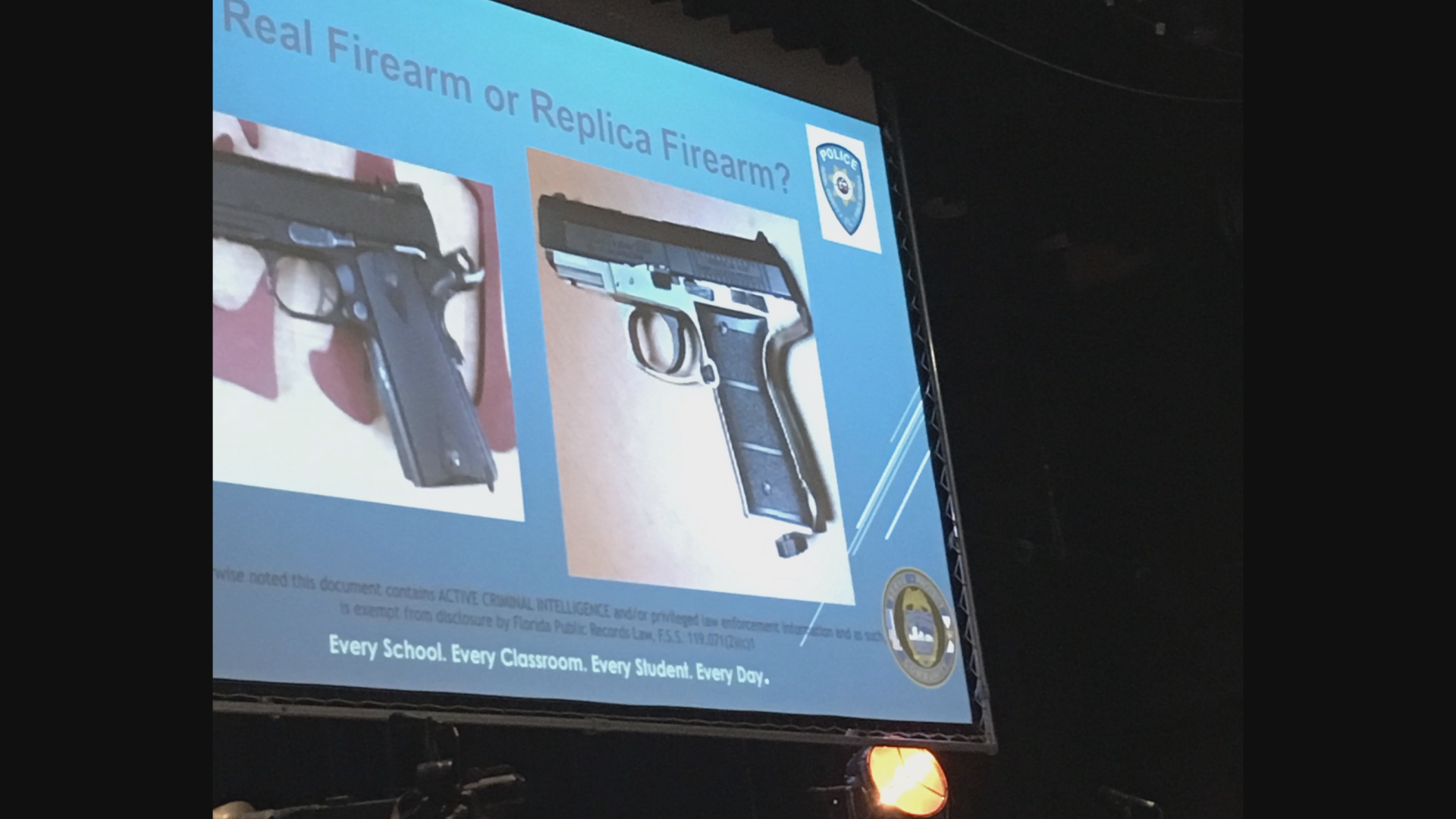 "When the officers confronted him he went for his gun and he wouldn't move his hands right away," said Clark.
No shots were fired but Clark warned that officers typically don't have time to decide if a 'look alike' firearm is dangerous. Clark also pushed for more parent having the conversation with their children about the 'quality of life' consequences of bringing weapons to school.
Only a few parents attended the course held at First Coast High School. Three of the 10 guns found in Duval County schools from January 25 to February 1 were found at First Coast High School.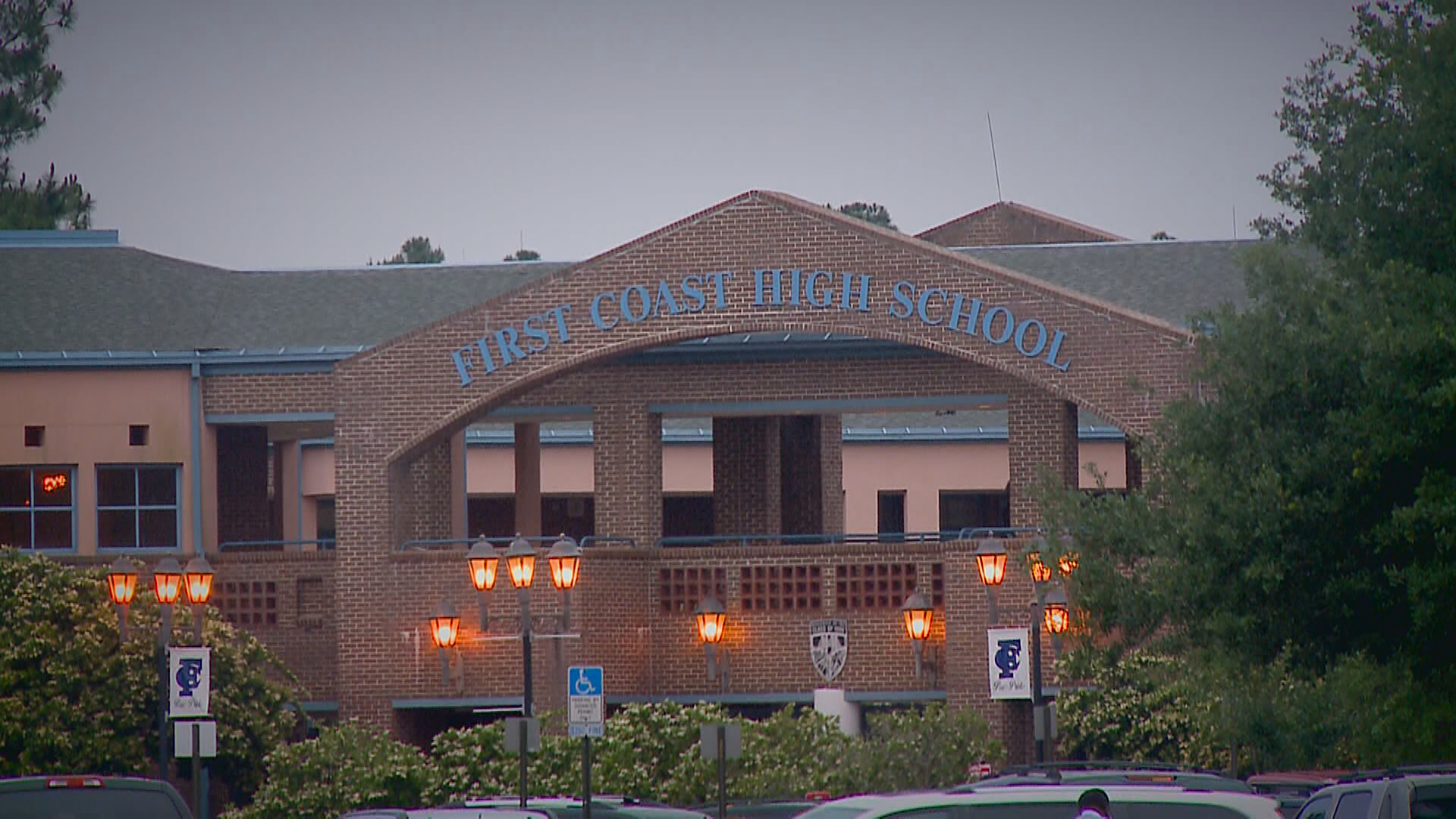 "A lot of resources we're putting out for parents, some they burst at the seams and others they trickle in," said DCPS Director of Community Engagement Tia Leathers. "We realized that the community concern in general with guns and gun safety and then seeing them trickle into schools, we thought definitely we needed to step in and help parents."