ST. AUGUSTINE, Fla. -- More than 180 grams of marijuana, as well as an assortment of controlled substances were seized after a routine traffic stop in St. Augustine Beach over the weekend.
Alyssa Marie Clarke, 19, was arrested for 10 separate drug-related charges on Saturday evening after she was routinely stopped by the St. Augustine Beach Police Department for speeding on S.R. 312.
During the traffic stop, drug paraphernalia could be seen inside the vehicle which was registered to Clarke, according to the St. Augustine Beach Police Department.
When asked about the items that could be seen in the vehicle, Clark told authorities that her boyfriend may have left some marijuana in the back of the car, according to the arrest report.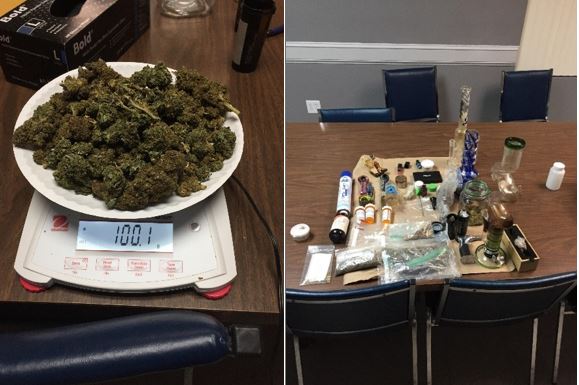 The St. Augustine Beach Police Department searched the vehicle and discovered 185 grams of marijuana, lysergic acid diethylamide (LSD), cocaine, Hydrocodone, codeine cough syrup and five glass pipes. Multiple clear plastic bags, "consistent with packaging and sales," were also found inside the vehicle, according to authorities.
Clarke has since been booked into the St. Johns County Sheriff's Office inmate facility, where she is being held on a $15,000 bond.
The St. Augustine Beach Police Department has said that there is an ongoing investigation and additional charges are forthcoming.