ORANGE PARK, Fla. - Retired Chief Petty Officer Jo Ellen Radican served 20 years in the Navy and she's proud of service to the country, but she is disappointed by the country's service to veterans.
"I didn't know that there were that many people that were having the same problems like I am," she said.
Her problem is with the Veterans Choice program. She said it's not a good program.
Last year, she needed a CAT scan that was pre-authorized by Veterans Choice. The procedure was performed at Orange Park Medical Center, successfully, but paying the bills have become a problem.
"The doctors got paid, but Orange Park Hospital did not," Radican said.
It is not an issue of deductibles, it is recurring a problem with the government funded program for some reason.
"They gave them the money but they're not paying the bill," she said.
And now the bill in her case is in collections. She is getting the debt collection notices.
"It is $300," said Radican. "Not a bah-zillion dollars - pay the bill."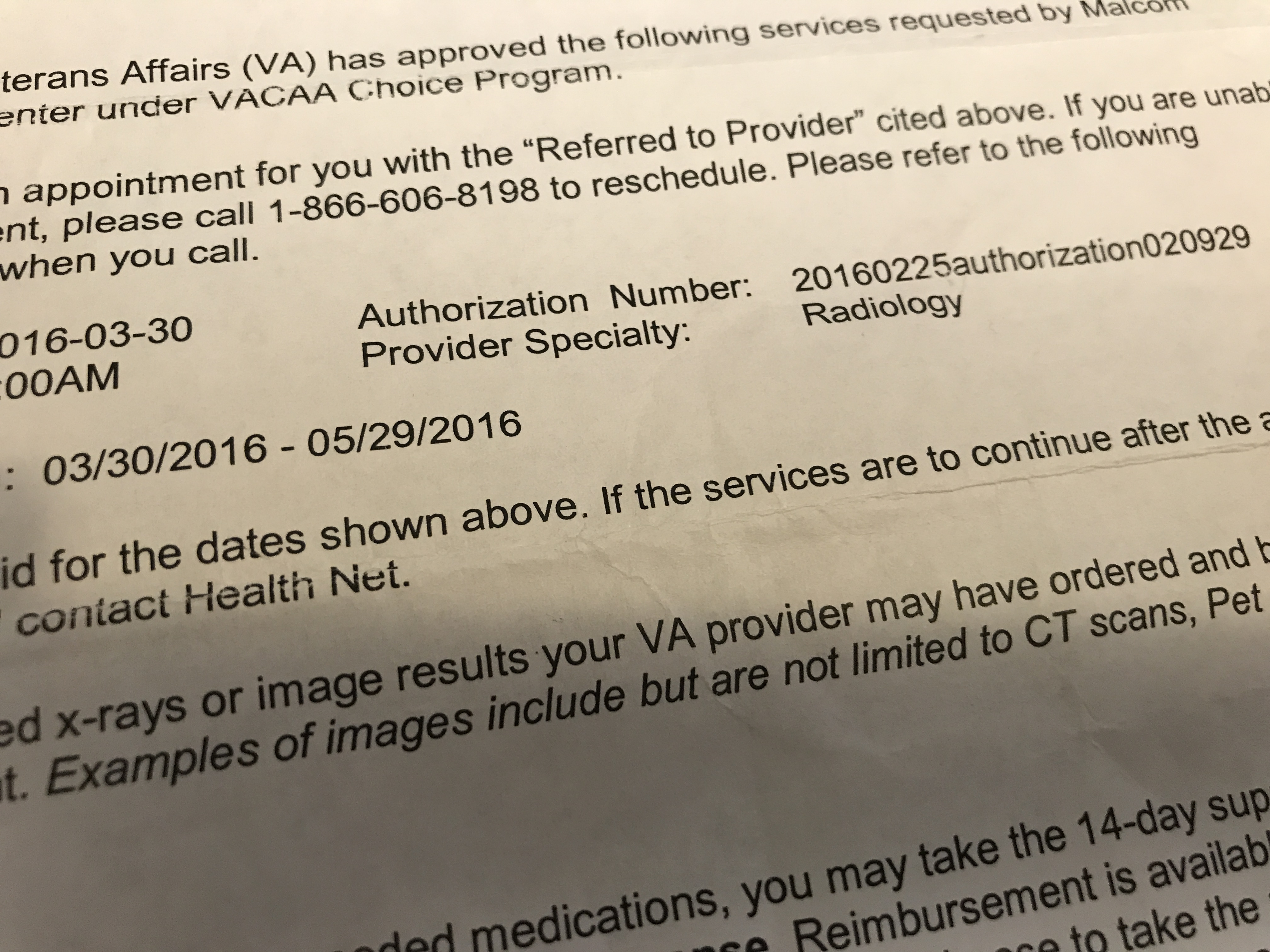 She said she could pay it, but won't because the program promised to pay it. We found the same complaints in the states of Maryland, Virginia, Arizona.
The excuse being given is that company that runs the program, Health Net, did not receive a bill. Radican said the hospital submitted and resubmitted the bills several times.
On Your Side is being told the bill is being processed, again, while it remains in collections. Radican hopes this is the last time.
"I want them to pay the bill, that's all I want my name out of the collections department," said Radican. "I just want Health Net or Veterans Choice to pay the bill."
HNFS.choice Program Sheet by Jacob Rodriguez on Scribd