ORANGE PARK, Fla. - On May 30, Bernie Gross watched from his home in Orange Park as the skies opened up and created a weather event in the area.
"I looked out the widow and the wind was blowing that rain straight across," Gross said. "Then, there was a tremendous crash. That's when the tree went through our roof."
Now, when he looks out his window, he sees the path of destruction and the debris left behind from the storm.
City crews began working immediately to clear Kingsley Avenue, a main artery. It was impassible.
"It has been ongoing since the day of the storm," said resident Jim Hanson.
Hanson is the Orange Park Town Manager and said it will be two weeks since the storm and they're working to remove the debris.
About 190 homes have debris on the curb, most of it brown and dry. Gross lives on Dolphin Court and
is tired of looking at it.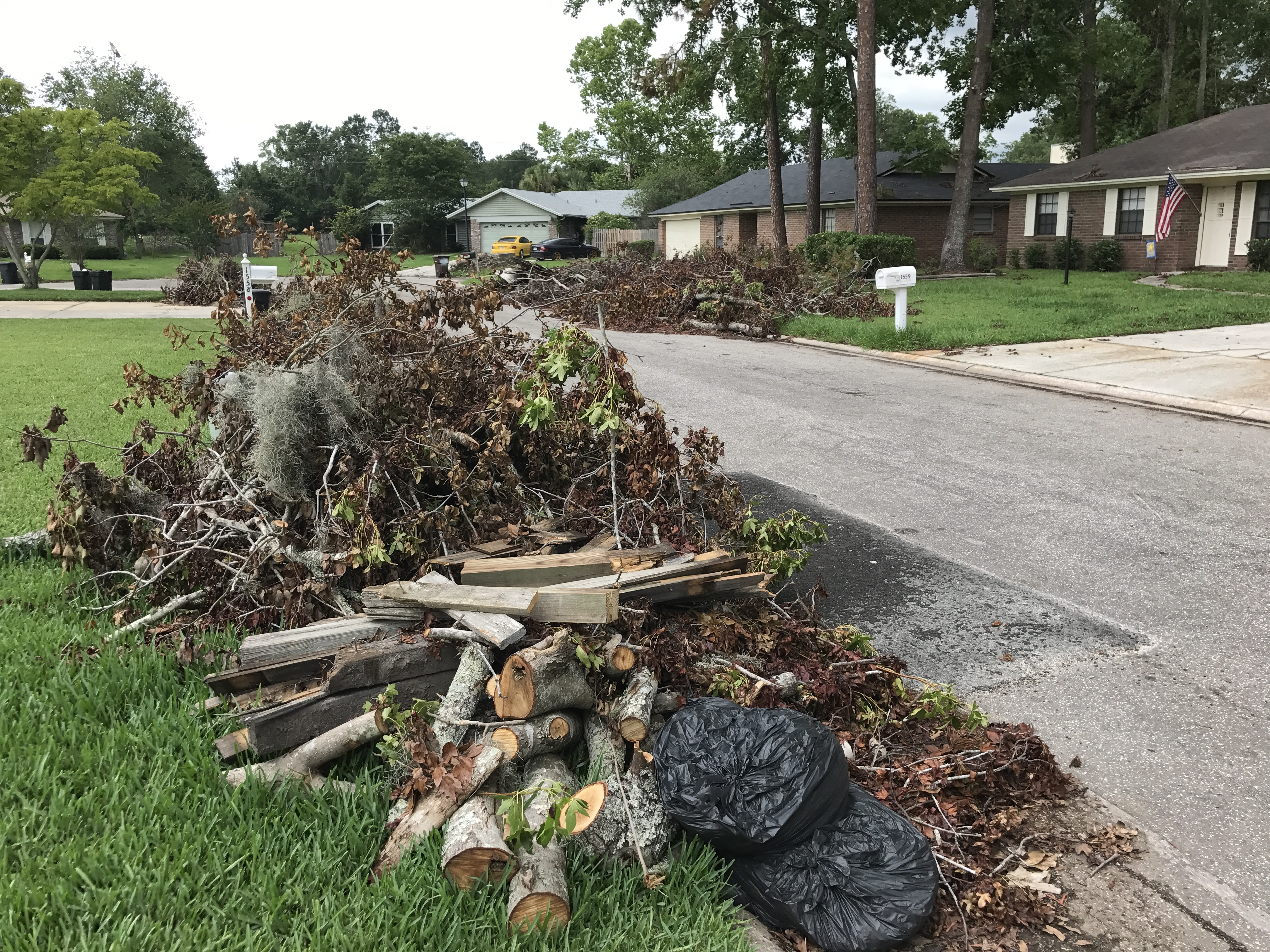 "We've called several times and they put us off on the people that pick up the trash on Wednesdays," he said. It is not the response he expected.
"It is killing the grass," Gross said. "The municipality needs to respond."
His concern: Why is it taking so long?
Town Manager Hanson said since this is not a federally declared disaster, the town pays for the removal and it takes time.
"I would understand that they want to clean it up immediately," he said. "But as a practical matter,
there aren't that many trucks."
John Ward, Clay County's Director of Emergency Management, is now asking the Clay County Commission to create a policy going forward on how to handle events like this.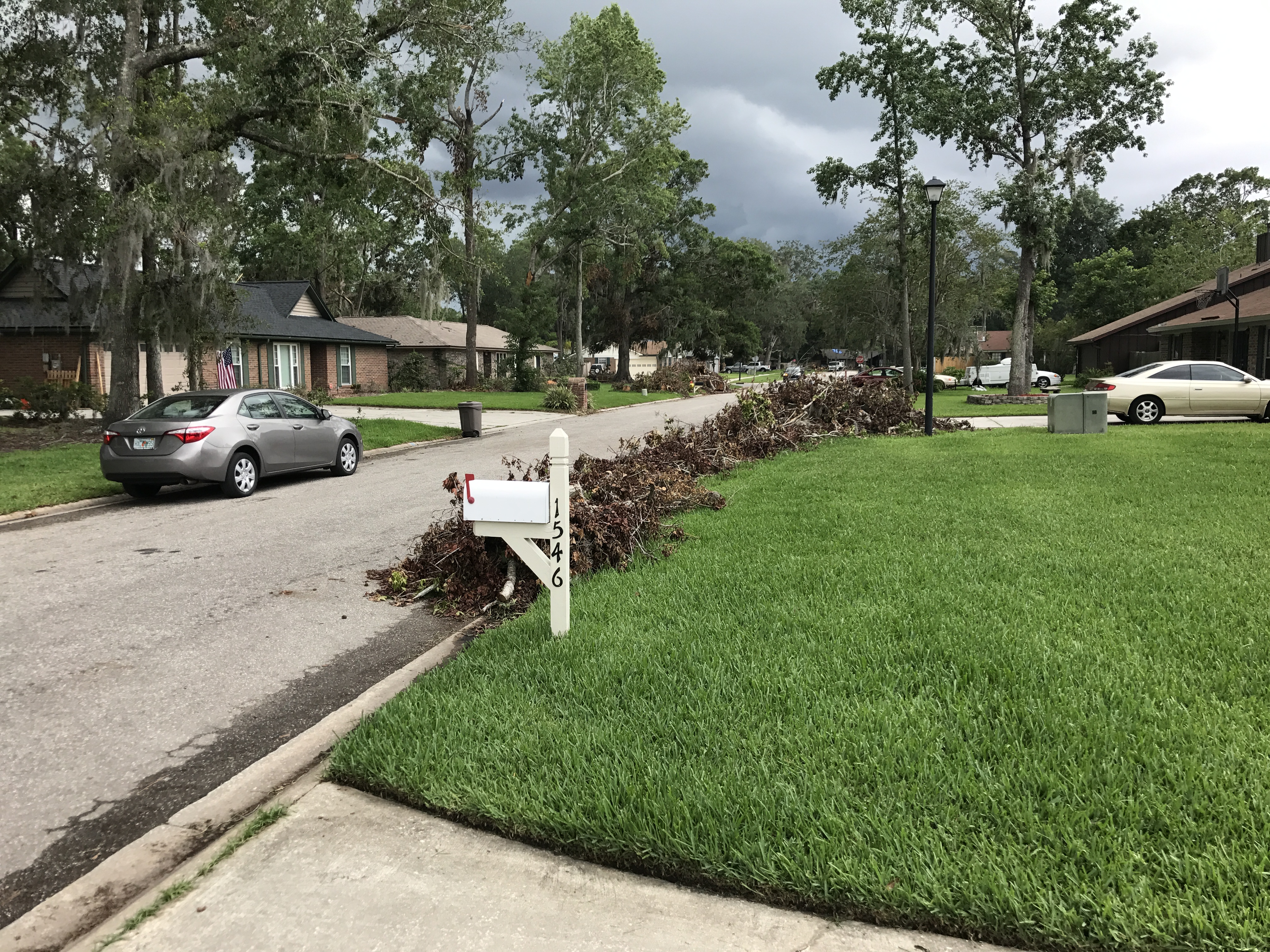 Gross said if a policy was in place, the storm debris removal might have been more efficient.
"The only thing that bothers me is they hadn't plan ahead for something like this," Gross said.