A neighborhood in Mandarin says their dispute with the City of Jacksonville over a plot of precarious trees has been brewing for 11 months.
Residents along Paddle Boat Lane say Hurricane Matthew downed several large oak trees in October damaging fences and a nearby home.
Neighbor Roger Murray said they tried being patient following the storm, knowing the waiting list for service crews would be long.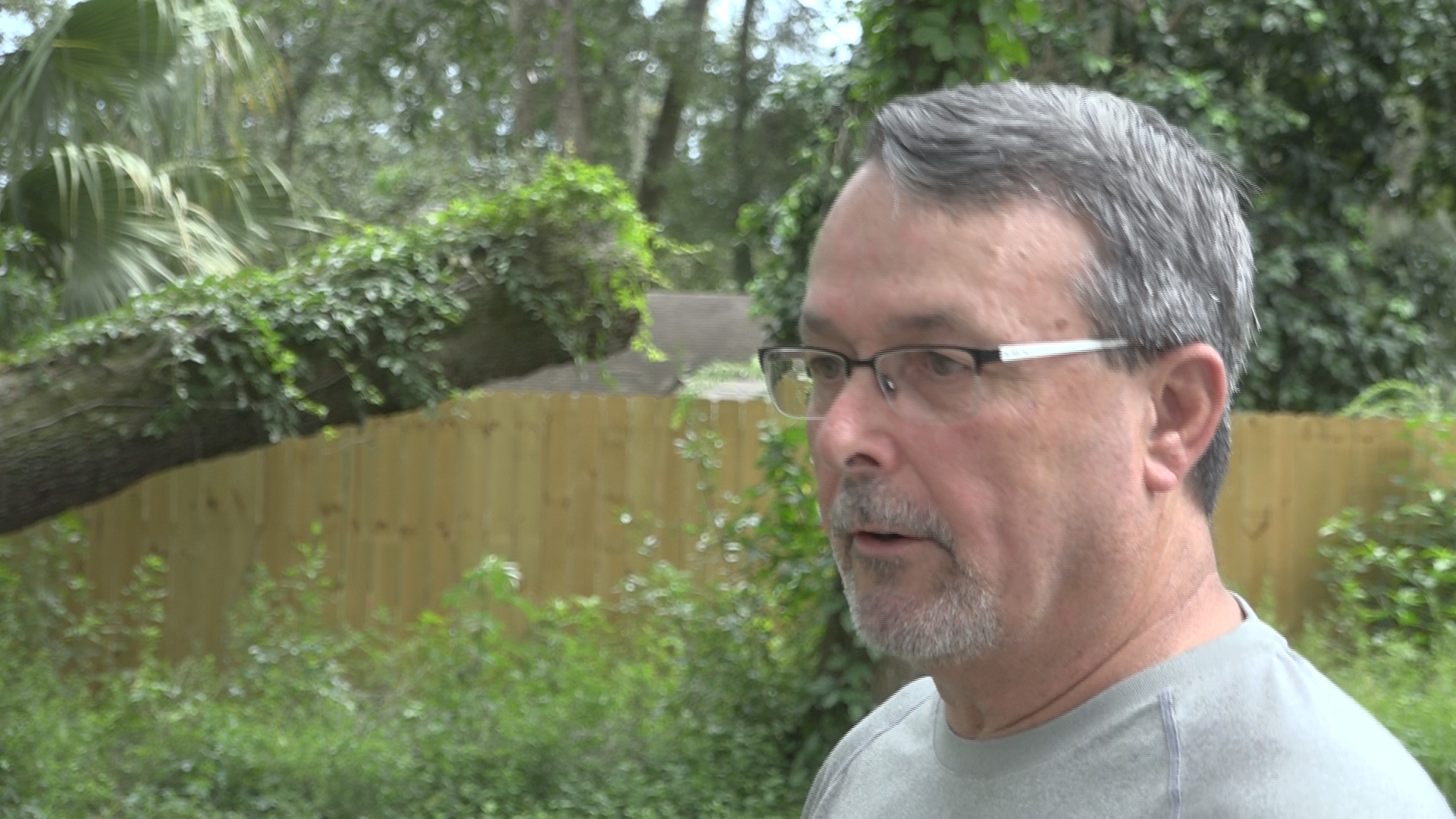 "I'm shocked, I just can't believe it's this hard to get something done especially after a disaster like hurricane Matthew," Murray said. "There's a hole big enough to park a car in and the brush has grown up so bad you can hardly see it anymore. We've got kids in the neighborhood who play out here, so it's a hazard."
Murray believes the plot is on a city easement leading to a creek behind his home, but he said his two work orders to the city for maintenance have been cancelled. City of Jacksonville property records don't show any private individual owning the tract, and it's not clear who would be responsible.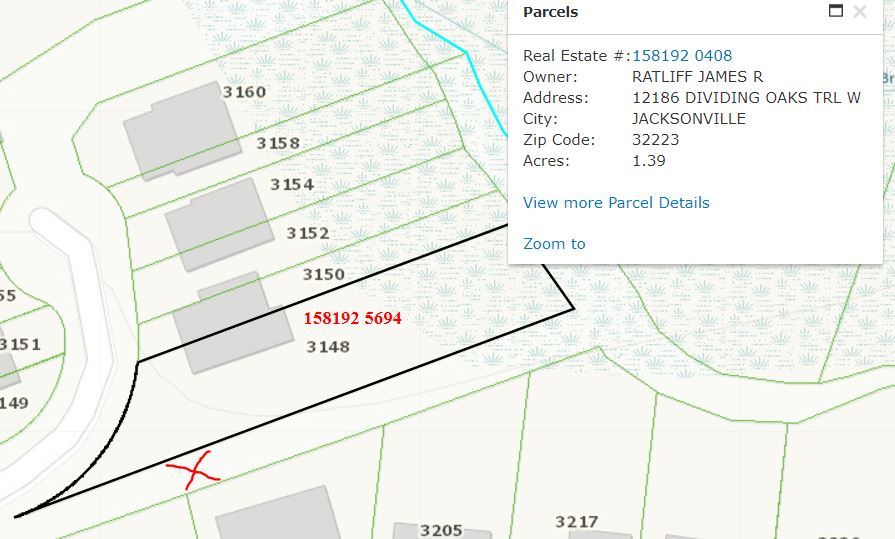 "We've cleaned up what we can but the project is just too big," Murray said.
Murray captured a photo of a nuisance sign he said was posted by the city demanding the area be cleaned up by the owner. He said it's proof the city knows the area is a problem, but hasn't acknowledged it's a city problem.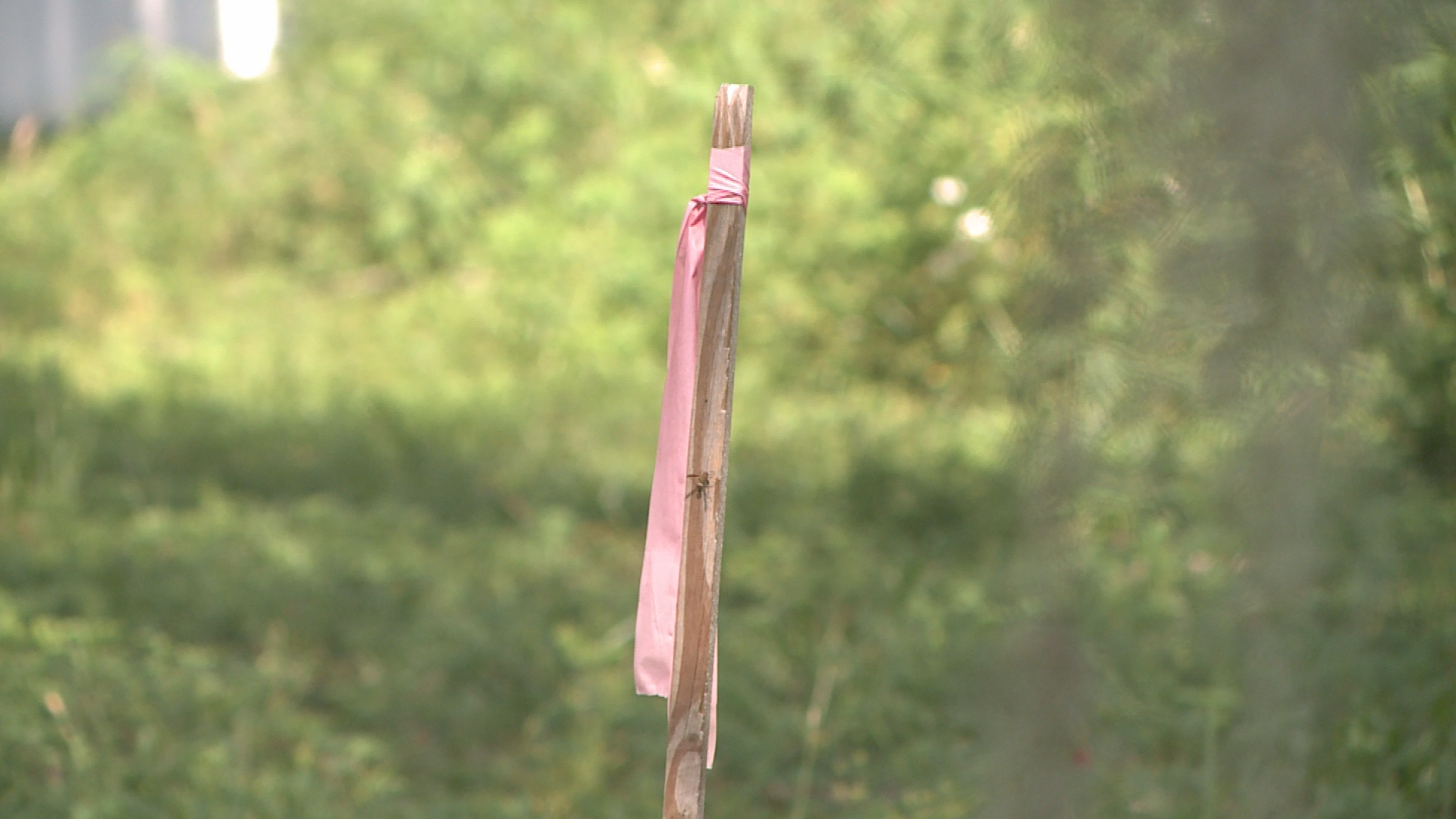 With Hurricane Irma brewing in the Atlantic Ocean, he said they are also concerned about other trees on the property that lean over private homes.
First Coast News contacted the City of Jacksonville's public information office about the issue and is expecting to hear back on Tuesday.