JACKSONVILLE, Fla.—In this quiet North Jacksonville neighborhood, residents are gearing up for a fight; they're trying to stop the expansion of a nearby concrete recycling plant.
"Our homes are at stake," said Cindy Baker.
Baker and neighbor Christina Reyes are laying out their strategy to stop city council ordinance 2016-350. They said they believe it is bad legislation.
"We have this facility that wants to crush concrete. Well, concrete contains fly ash," said Baker. "A by-product of a coal-fired plant and it is very toxic."
The company, Florida Road Clean Concrete Facility, is already crushing concrete next door, but it wants to expand its business to increase its tonnage.
"There's an entire mountain there already and it is literally blowing right toward our neighborhood through the trees," said Baker.
Baker said the environmental impact is their big concern: their homes are near the marsh and they all use water wells.
"Ground water contamination is big concern, the potential for that," she said.
"We absolutely do not need another concrete crushing facility," said Reyes.
The quantity of construction and demolition debris generated in Duval County is estimated at 601,052 tons a year. The company wants to accept up to 2,100 tons of clean debris a day.
Reyes said the companies told here there is no need for the plant near her home to expand, even so it appears the city is poised to approve the bill expanding the plant's effort.
"They still think we should move forward without requiring a water test an air test to make sure we're safe in this neighborhood," she said.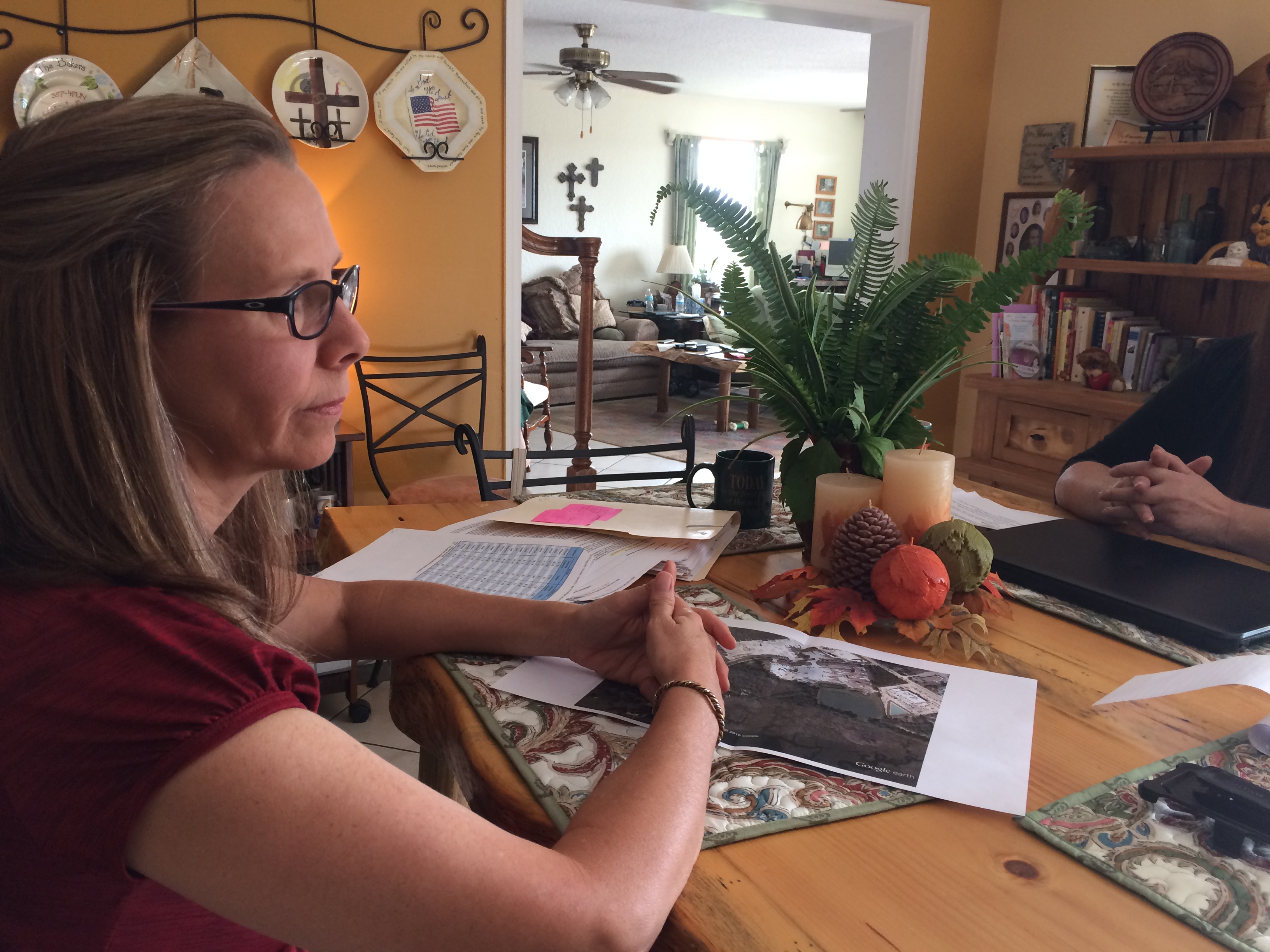 There are ten property owners in this community and they plan to bombard city hall.
"Hopefully our voice will be heard," said Reyes. "And they'll vote to at least test our water, test our air, do something."
For a decade they've complained about the loud noise from the trucks and the recycling efforts, and they've complained about the bright lights from its nighttime operations.
The company has made concessions to resolve its differences with the community, but the residents said it is not enough.
"All of those concessions were made without discussing the potential for ground water contamination with fly ash," said Baker.
Jacksonville's Planning and Zoning finds the plant is in compliance with the zoning.
The Florida Health Department found no objection to its request to expand. And the city's solid waste division said it is an unreasonable assurance the company will comply with environmental regulations.