The story of Hurricane Matthew is one of debris, demolition and, sadly, debt.
But for families living on the edge, it's delay that is causing the most frustration.
Nicole Lucas is feeling it. She was born and raised in the Lincolnville neighborhood of St. Augustine. She lives with her autistic son, next door to her grandmother. Both family homes were destroyed – holes in the floor where floodwaters ripped through, mold crawling up the walls. And everything Lucas owns, from tablecloths to teddy bears, sits sodden on the curb.
On Saturday, she told First Coast News she hoped President Obama would sign an emergency declaration allowing FEMA to grant individual assistance to people affected by the storm.
"We need help now," she said more than once. "This is urgent."
The emergency declaration came late Monday. And on Wednesday, Lucas had a visit from some high ranking officials – including FEMA, the city's mayor and Sen. Bill Nelson.
But relief remains at a distance.
"I hope it's coming immediately," Nelson said when asked about the timetable for emergency aid. "That's what individual assistance is for."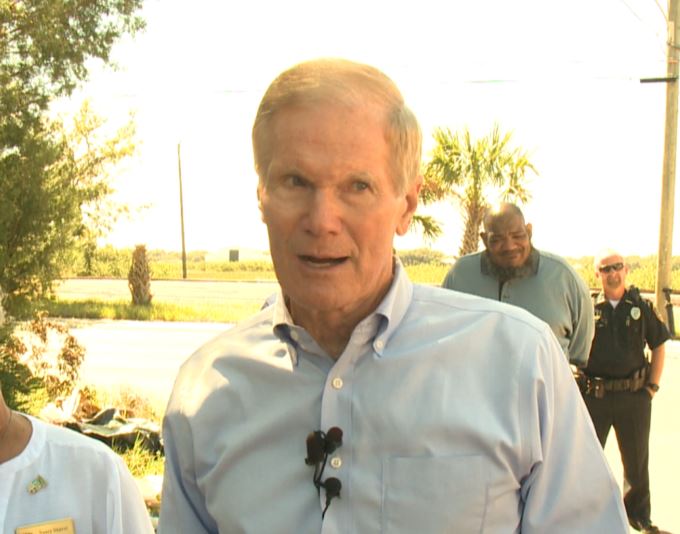 It fact, the wait has just begun. FEMA spokesperson Deanna Frazier explained the process:
"When they register it's about a 15-minute process. Then about 3 to 5 days after that, they can expect a phone call to make an appointment with them to come out here and look at the damage. And in about 7 to 10 days that individual come out looks at damage, and about 7-10 after that, they get their check in the mail. So it can all happen within about 21 days."
Lucas confessed she was disappointed. "I expected it to be a little bit quicker," she said. "We thought Monday or Tuesday they would be here and have an office for us to go and talk to them. And now you're hearing they haven't found a place, and now you have to wait again."
The 21-day turnaround period doesn't kick in until someone registers with FEMA, which you can do at DisasterAssistance.gov or calling 800-621-3362. In the meantime, state officials are urging anyone who needs help to call 211 to connect to local nonprofit groups that can provide temporary assistance in some cases.