One Jacksonville family says a man posing as a licensed contractor decimated their kitchen and never returned to finish the job.
Altay Ertan says he thought he'd done his research when he found Jax Wholesale Kitchen & Baths (aka Cary's Wholesale Kitchens & Baths LLC) online.
"We compared different quotes and theirs was the lowest," he says.
In August, he and his wife Michelle met with Cary Grimm, the company's owner, to discuss the dream kitchen they'd always wanted.
"We asked if he was licensed and he quickly showed us documentation," says Michelle.
In their Aug. 11 contract signed by Altay and Grimm, Jax Wholesale agreed to remove old cabinets, countertops and haul away debris. The contract also states cabinets, shelves, back splash tile, a custom sink would then be installed. The contract for $9,000 says the work would be completed in approximately 3 weeks and 50% was due up front. Altay says they paid $4,750 with a cashier's check.
After two months of broken promises and no return calls, Altay said Grimm finally sent a demolition crew to remove everything from their kitchen on Oct. 11, with plans to come back and install the new kitchenware the next day. The demolition left exposed wiring, bare walls, and an open sewer gas pipe leaking gas into their home, says Altay.
Crews never returned.
"It's been three months of [Grimm] supposedly having them telling us that [the cabinets are] on the truck and 'oh, I'm on my way' and never showing up," says Altay.
"This is where my baby takes a bath, where she gets her bottle, where I make our children dinner every night," says Michelle. "We haven't eaten dinner in our home in two weeks. He knew that he was going to do this to us."
Frustrated, the Ertans filed complaints and contacted First Coast News' On Your Side team.
Research on Grimm and Jax Wholesale revealed the Ertans were not alone.
In the Ertans' police report, the Jacksonville Sheriff's Office investigating officer noted their claims matched three other similar cases already being investigated by the sheriff's office economic crimes department.
One other victim claimed the contractor received a $30,000 check, but after three months had not begun the remodeling, according to the police report.
Another victim said the suspect obtained a total of $35,000 for an April contract and had not started any work as of Aug. 25 when the police report was filed.
Grimm told First Coast News during a phone call on Wednesday that he planned to make it right with the the complaining customers and would be sending certified letters in the future. He blamed problems with his business for the delays. He claimed the Ertans' cabinets were stolen from his place of business in early October, however authorities say no police reports were filed about stolen property from that location. Grimm said he would drop off cabinets to the Ertans on Wednesday evening but did not make anymore contact with First Coast News or the Ertans.
Four Better Business Bureau of Jacksonville complaints against Jax Wholesale remain unresolved after consumers also allege Grimm started work, received thousands of dollars in payment and did not complete the work.
Shannon Nelson, communications coordinator for BBB in Jacksonville, urges consumers to do a lot of research prior to hiring a contractor.
Contact the Florida Department of Professional Business and Regulation (FDPBR) at (850) 487-1395 and inquire about whether the contractor is licensed.
Nelson suggested consumers try negotiating away from paying 50% of the contract up front, and use a credit card when possible so that a charge can be disputed if the work is not completed.
More tips can be found right here.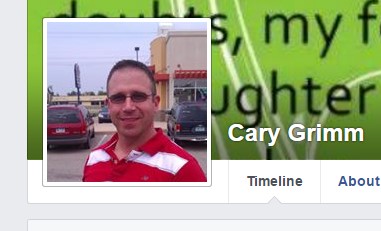 Nelson said Grimm has an F rating with BBB and has not responded to the complaints. Grimm continues to advertise in Jacksonville publications, says Nelson. The FDPBR has no record of Grimm holding any state license, but said he has a pending application to take a state exam.
The Ertans say they want a full refund from Grimm, but they don't believe that will ever happen.
"We do understand that we're not the worst off of his victims, he has hurt other people worse than us," said Michelle while looking at what's left of her dream kitchen. "We are not the first people whose lives he's destroyed, we're absolutely going to be the last."