JACKSONVILLE, Fla.—JEA has been busy in the aftermath of Hurricane Matthew, but the utility is coming under fire for missing its self-imposed deadline to have power restored.
The utility had promised that it would have power restored by Tuesday, but for some Tuesday came and went and tens of thousands were still in the dark.
"We lost power Saturday, around 3:34," said Pamela Lea.
Lea lives in the Clifton Avenue neighborhood. She said life without electricity has been miserable.
"The first couple of days were horrible," said Lea. "I've got a bathtub full of laundry I can't do; it has been crazy."
During her dark days, she said the flashlight has become a companion and her security. Crime took advantage of the darkness.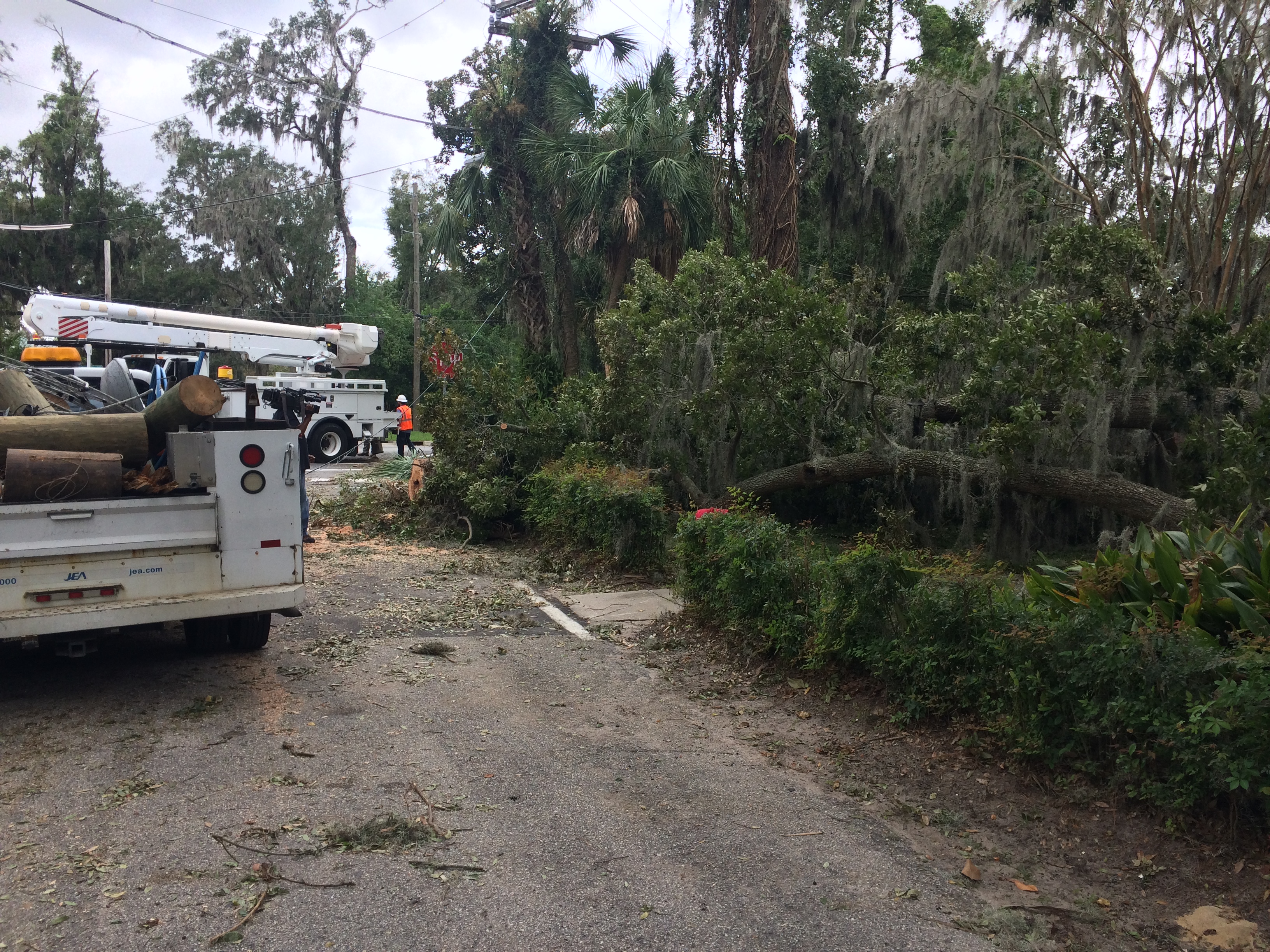 "We've had cars broken into. People are worried," she said.
Wednesday, JEA trucks showed up in the neighborhood and eased her troubled mind.
"I think they're the best, sexiest looking men I've ever seen," said Lea. "I'm so happy because I haven't seen them until now."
Lea and her neighbor's are glad to see the trucks, but they're still in the dark over why it has taken so long to get to their neighborhood.
"I did not see JEA trucks and I did not have that many places to go since I can't shower," she said, " but when they showed up they showed up in force."
Showed up with force and determination.
After removing the fallen tree that knocked out the power, they had the power restored to the Clifton Avenue neighborhood, it took a couple of hours, but for these residents it took too many days to get a response.
"If this Hurricane was a direct hit, I don't know," said Lea. "I don't even want to think about it."