JACKSONVILLE BEACH, Fla. -- Life for many of us has gotten back to normal following Hurricane Matthew, but for residents in one Jacksonville Beach neighborhood their lives have been turned upside down.
Nearly two weeks after Hurricane Matthew, they are still waiting for the mess to be cleaned up. They said it has now become a health hazard.
"You've got furniture from living rooms and dining room and there's garbage piling up."
Lisa Amato said her neighborhood, The Sanctuary, looks like a war zone.
Photos: Devastation remains 2 weeks after Matthew leaves
"Obviously you can see the physical destruction, but I think the bigger impact that it's having is some trauma and when you see this filth laying around every day and seeing your memories and possessions laying around. I think it's probably emotionally more damaging than anything," said Amato.
Her house wasn't flooded, but she says about 75 homes in her gated neighborhood near the Intracoastal Waterway were. All around her, piles of debris line the streets.
"The material, the drywall, the wood, it's all rotting. We've got furniture out here. The rain has collected. Animals are probably climbing inside of it. There's a sulfur gas coming off of the rotting dry rot and I worry for folks who may have respiratory issues. It's just it's a problem and needs to get taken care," said Amato.
Her 11-year-old daughter, Kate, is battling cancer for a third time.
"I do have concerns for my daughter's health because she's got tumors in her lungs. I can't bring her outside. She can't breathe this air until it gets cleaned up," said Amato. "You kind of feel like you're a prisoner in your home. This is a beautiful neighborhood we love our neighbors and she needs to be outside and see her friends and play, but for her safety and well-being I have to keep her indoors."
The City of Jacksonville Beach has been waiting on FEMA to authorize them to haul away the debris from the gated neighborhood, but Mayor Charlie Latham said they're now at the point they can't wait any longer.
"We have contracts with debris haulers that come in and take that waste out from those who are in the city but not in HOAs. HOAs are private property. In order for us to get in there and be reimbursed we need to an approval from the federal government and we've been waiting and asking every day for that approval, and unfortunately it's taken so long it's become a health issue," said Latham.
Latham said the city has decided to shoulder the cost to clean-up The Sanctuary. He estimates it will cost more than $100,000. This Saturday trucks will roll in to haul away the debris.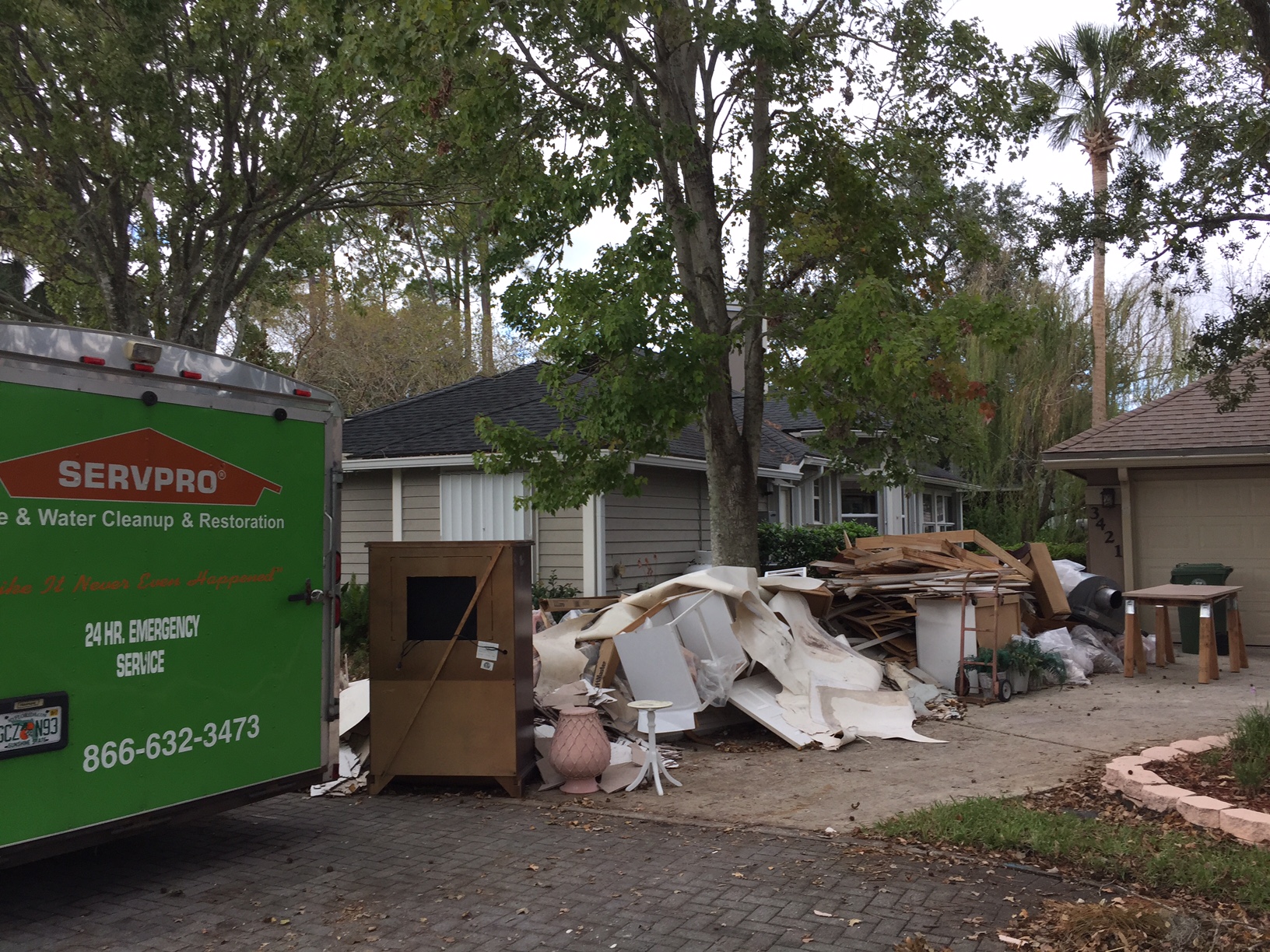 Amato is grateful to city leaders, but frustrated with FEMA.
"They've been irresponsible with how they have managed this emergency crisis. This is their job to come in and help citizens in times of emergency, and they have delayed and delayed the inspections and families are suffering as a result. It may be that the City of Jacksonville Beach is going to incur all of the expense for clearing the debris without federal reimbursement," said Amato. "Furious. It's unacceptable."
Latham said FEMA inspectors walked The Sanctuary neighborhood last weekend. He's hoping that they get the authorization they need from FEMA before Saturday so Jacksonville Beach can get reimbursed.