Construction on the Southbank at the new proposed 30-acre residential and retail development, called The District, is expected to begin around the start of next year
"The district is created to be not gated or private but to be part of Jacksonville," said District Developer Peter Rummell.
Two years ago, Rummell and his partners set their eyes on the $17 million plot of land along the St. Johns River. It was once the site of the JEA's Southside Generating Station. But Rummell said he has a vision to bring the area life.
"Jacksonville I've described to people from a development point of view, it's like baseball, Miami is at the top of the 8th inning, it's had a great run; Jacksonville is in the bottom of the third," said Rummell.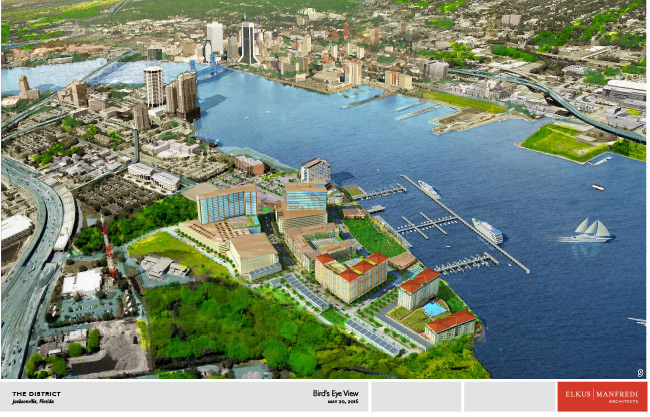 Rummell said that once construction is completed, The District it will be home to an urban healthy lifestyle development with apartments, hotels, restaurants, retail, a park, and a marina.
For years people have been wondering if the project would ever get off the ground.
"We are almost done so we are getting ready to go in the ground it takes a long time but that's what makes it special," said Rummell.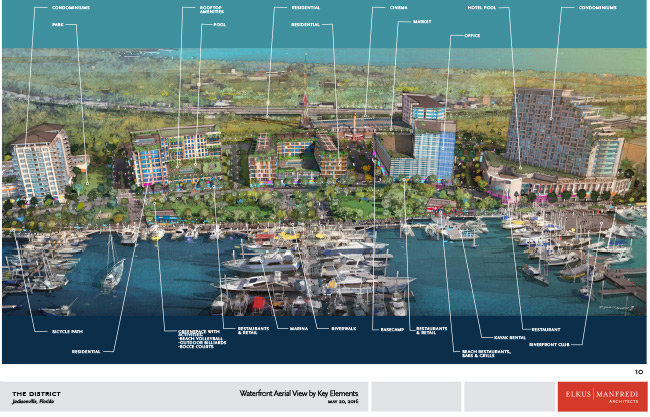 Runmell who also worked on Disney's Celebration, WaterColor and Sawgrass is not just a developer behind The District but also lives in San Marco. At 71 years old he does yoga and says the development will attract the hip and chic, not just millennials all ages; that's his vision for Downtown.
"Ten years from now, hopefully, people will look back and say The District started it," said Rummell.
If everything goes as planned, groundbreaking will hopefully start at the beginning of next year.