The Clara White Mission's new permanent housing project was damaged in a traffic accident early Tuesday morning.
A car pushed a backhoe through a portion of the Beaver Street Veterans Villa's (BSVV) front facade and ground floor offices.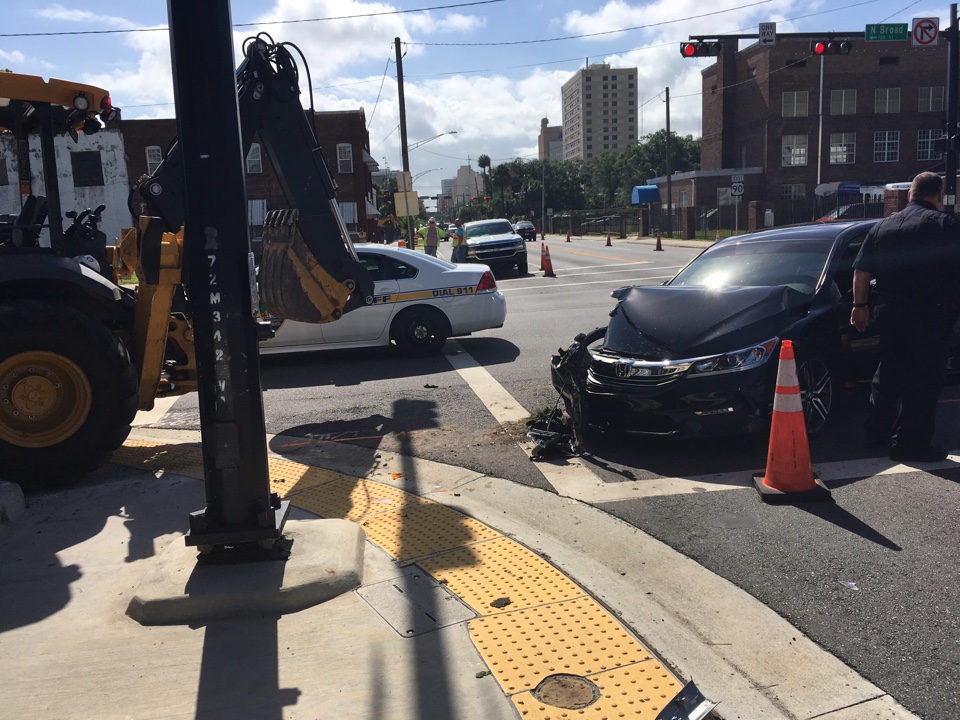 The BSVV opened to residents in April of 2017. The Veterans Administration offices in the building's ground floor were scheduled to open later this summer.
BSVV features 16 private apartments on its upper two floors, and a VA Community Resource and Referral Center (CRRC) on the ground floor.
It's unknown how long this will delay the VA move-in.