JACKSONVILLE, Fla. - An 8-year-old boy has died Friday morning after he was found unresponsive in his home, the Jacksonville Sheriff's Office confirmed.
JSO said the boy, identified as Christian Deron Dozier, was found unresponsive after a 50 lb. to 75 lb. television fell on him in his home in Ortega Farms. Police said he was taken to Shands Hospital, but was pronounced dead when he arrived.
JSO said the television was an older model sitting on top of an entertainment system made out of PVC pipes.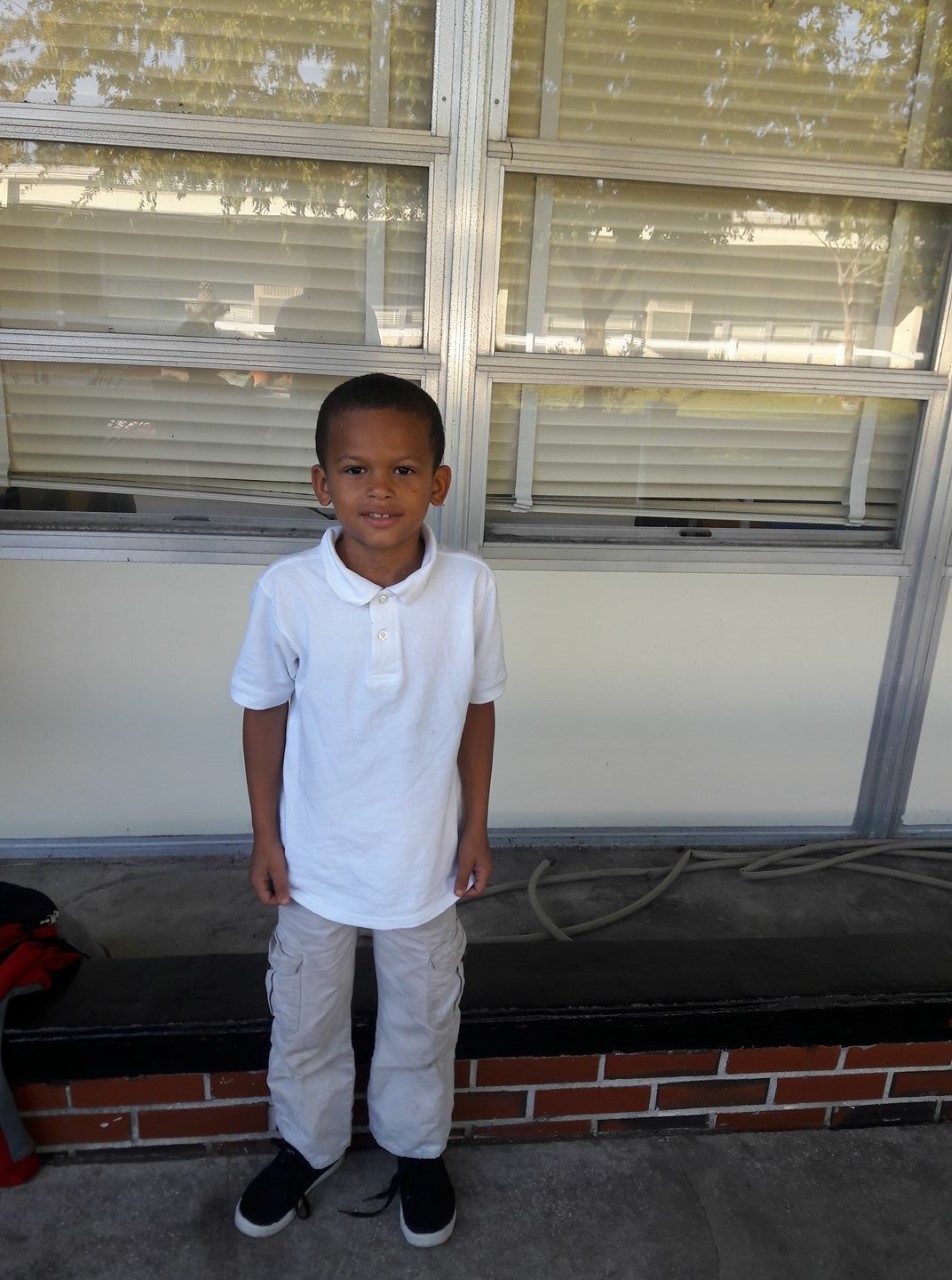 Family shared photos of 8yo Christian Deron Dozier- the little boy tragically died when a tv fell off a stand on him this morning @FCN2go pic.twitter.com/UMBtCMQCla

— Joe Massa (@tvjoe12) April 21, 2017
Police have detained two people at the home. One of the detainees has an active arrest warrant, police said.
This is the TV & plastic stand in Christian Dozier's room. His mother says it fell on top of him around 4am Friday.. https://t.co/ZH9gLNGEr6 pic.twitter.com/ZjuL4nA3wQ
— Shelby Danielsen (@NewsShelby) April 22, 2017
JSO and the Department of Children and Families (DCF) are conducting two separate investigations. As of late Friday, First Coast News was told that three children were escorted out of the home of the incident with case workers carrying their belongings.
DCF officials released a statement:
3 children from inside home where 8yo died just got in to DCF van w/ their belongings. DCF spokesman says he cannot elaborate. @FCN2go

— Shelby Danielsen (@NewsShelby) April 21, 2017
We are absolutely devastated for this family and our hearts go out to all those who cared for this child. The department has opened a child protective investigation regarding this terrible tragedy and we will assist law enforcement in any way appropriate.