Mark Berrios, a Jacksonville man who killed an accused pedophile when he was a teenager, received a new sentence of 30 years in prison Monday morning after already serving 23 years behind bars.
He had been serving a life without parole sentence since 1995 after he shot and killed a man he said tried to molest him.
Berrios, now 38, was a 14-year-old runaway from Jacksonville when he first encountered Olen Lee Hepler in Daytona Beach. Four months after his 15th birthday, officials arrested him for the shooting death of Hepler.
Berrios' defense argued the teen was sexually abused and held captive by Hepler. The gun belonged to Hepler, and the defense said Berrios seized a moment when the gun was within his grasp and shot Hepler in the head and fled with his wallet and vehicle.
Berrios' case received scrutiny from the public due to Hepler's reputation as a sexual predator of boys. According to court documents, at the time of his death Hepler was under county and state investigation for sexual crimes against young males.
Mark #Berrios received new sentence of 30 years in prison. He has already served 23 and will get a credit for most of those years. https://t.co/nqoJLpXtBN

— Julia Jenaé (@JuliaJenaeFCN) July 10, 2017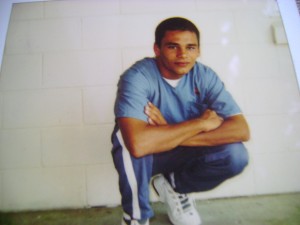 The Volusia County jury did not hear these details about Hepler during the 1995 trial. Prosecutors successfully suppressed the victim's 'prior bad acts' on the grounds that self-defense was not an issue.
Hepler's stolen ATM card and his stolen Chevy Blazer Berrios used to drive back to Jacksonville gave state attorneys the evidence they needed to prove the crime was one of a calculated armed robber, not an abuse victim.
Case-changing decision out of Washington
Sixteen years after Berrios' sentence, a U.S. Supreme Court ruling on an Alabama case made life without parole for juveniles unconstitutional. The 2012 case, Miller vs. Alabama, was a legal turning point for Berrios and his supporters. The decision would apply retroactively to juveniles already serving life without parole, giving them an opportunity for their case to be reviewed by a judge.
In the summer of 2012, Berrios' attorney asked the court for a new sentencing hearing based on the Miller decision.
In DeLand on Monday, Berrios' case was to be heard by a judge who could reduce his punishment. However, before going forward with trial prosecutors offered Berrios a plea deal of 30 years in prison with a credit for most of his time served.
Dark secrets
In preparation for Monday's hearing, Berrios' witness list looked different than it did over 20 years ago. Loring's petition and public pleas for her son's life garnered national attention.
One man in Connecticut discovered Berrios' story while researching information about his own past. Eric Levy said in a social media video, he immediately recognized Hepler's name from his own time in Daytona Beach 30 years earlier. Levy called Hepler 'the worst' of a ring of people he said trafficked children in Florida. Levy said he was one of those children and has pledged to help free Berrios by testifying in court.
Loring told First Coast News an attorney who represented Hepler agreed to testify to crimes Hepler admitted to during his life.
Berrios' team hoped these factors that he never got to argue will convince a judge to set him free.
"We are all horrified that a death occurred," Lording said. "I can truly say this could've ended up very differently for my son."
'He will walk free'
A group of Berrios' family, friends and supporters left the courtroom with smiles Monday.
"We feel like even though he's not getting out today, we did prevail," Loring said after the sentencing hearing. "He will walk out of here one day, [now] we have a date."
Loring said she regrets not being able to expose what happened to many children other than her son and Levy around the Daytona Beach boardwalk area.
"I feel like I'm the voice for those children, my son did what the police could not do by taking this man off the streets," Loring said.