FERNANDINA BEACH, Fla. -- The Nassau County craft spirit distiller Marlin & Barrel and the Jacksonville Jumbo Shrimp have expanded a preexisting partnership. The Jumbo Shrimp will now offer Marlin & Barrel's product as the house vodka in cocktails at the Baseball Grounds of Jacksonville.
Building off of a relationship that offers in-stadium signage, promotional advertisement and table top features for Marlin & Barrel, their Venture Vodka will now be used in house cocktails sold at the stadium. The contract, as it currently stands, will expire after two seasons.
"We couldn't be happier to be connected to such a Jacksonville community-first organization," Marlin & Barrel owner Roger Morenc said of the deal. "With our eight and growing portfolio of products, the Jumbo Shrimp have been great partners by finding ways to have people enjoy them as we all enjoy the boys of summer."
Marlin & Barrel is just one of several craft spirit producers to have cropped up here on the First Coast within the past few years. Their two most well-known spirits, Venture Vodka and Bearing Rum, are both made using molasses that comes from Florida-grown sugarcane.
"Seeing the products that Marlin & Barrel have created and knowing that they do it all here in our community makes this partnership an easy choice," Jumbo Shrimp Director of Food and Beverage Ernest Hopkins said. "The Venture Vodka is remarkable and, I believe, something our guests will enjoy."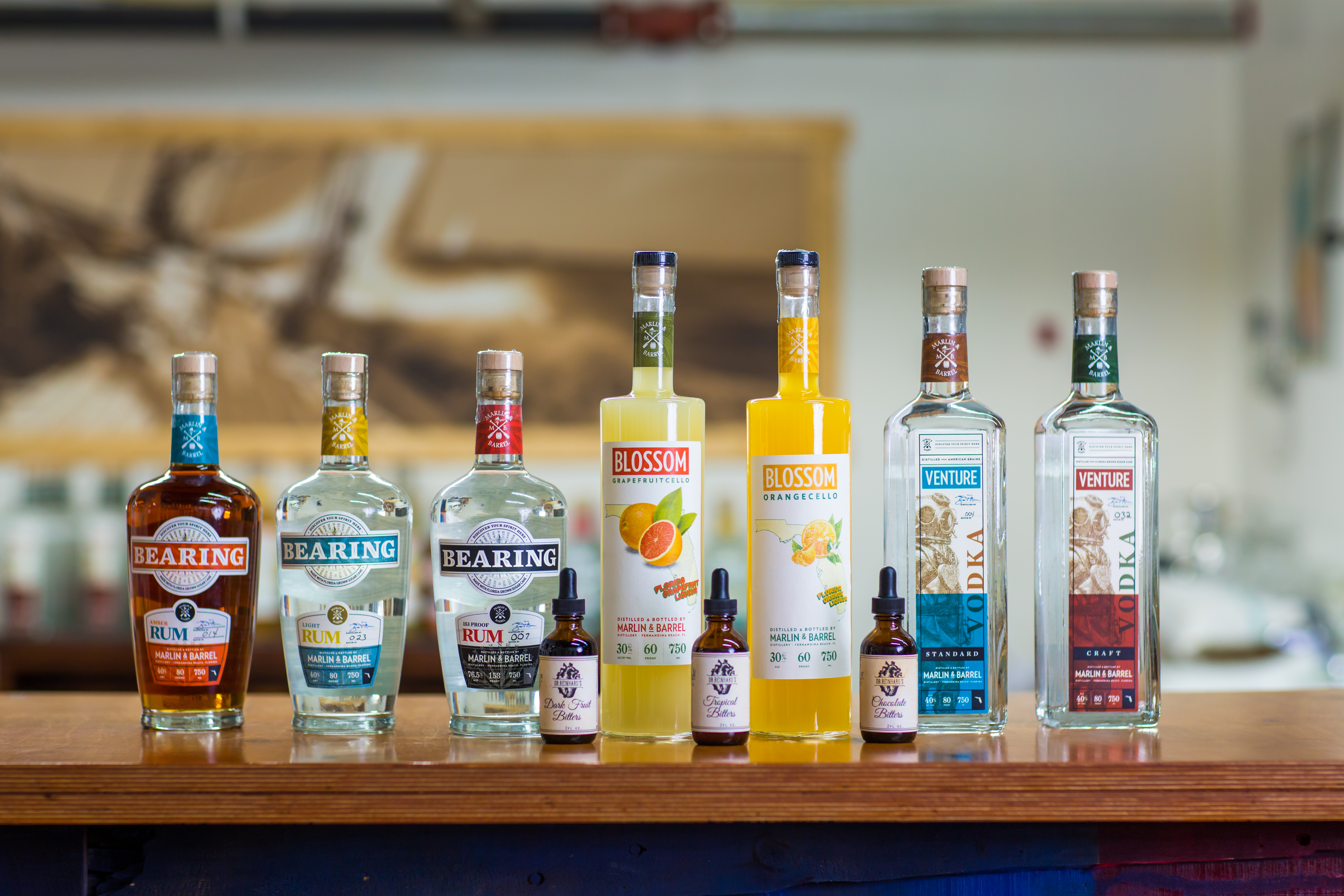 Marlin & Barrel products are sold at local restaurants, as well as ABC Fine Wine & Spirits stores in the Northeast Florida region.
The Jumbo Shrimp's inaugural home opener is set for Wednesday, April 12 at 7 p.m. For more information regarding tickets and group options you can call the front office at 904-358-2864 or visit the website at www.jaxshrimp.com.