When human remains go unclaimed, they can sit on shelves for years without much of a chance for a proper interment.
Some of the ashes are former members of the military who were promised a final resting place in national cemeteries to commemorate their service to the country.
One way or another, the veterans got lost in the shuffle.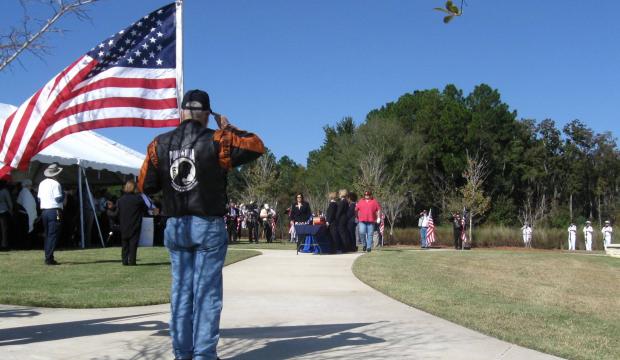 Instead of military funerals with honor and respect, their remains collect dust in funeral home attics or in medical examiner storage rooms — among other places.
Kathy Church of Neptune Beach is part of a group trying to find those lost veterans, but she needs help.
She never served in the military, but she believes the forgotten men and women deserve dignity in death. She works tirelessly to make that belief a reality for people she never knew.
"What we do is not hard, it's just time consuming," Church said of the Missing in America Project.
The national nonprofit locates, identifies and inters unclaimed American veterans and dependants eligible for burial in national cemeteries.