JACKSONVILLE, Fla. -- Former Congresswoman and convicted felon Corrine Brown is expected to host a fundraiser on Sunday to benefit her legal expenses, according to recent social media posts.
Brown was convicted by a jury in May of 18 of 22 counts for her role in a scheme involving a fraudulent scholarship charity.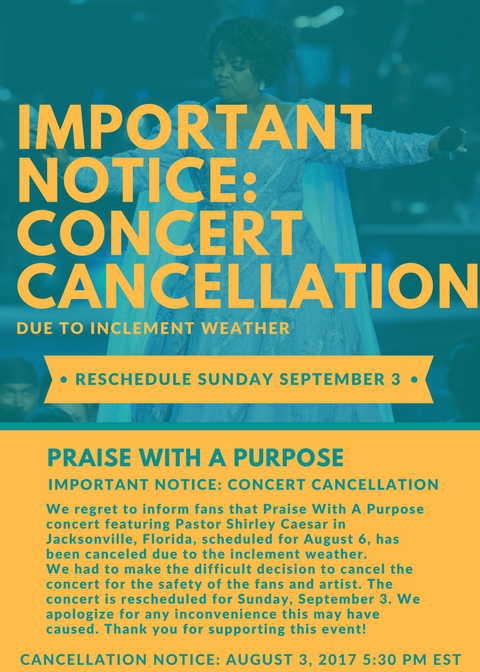 The 70-year-old has maintained her innocence ever since the federal indictment became public last year.

In an exclusive interview with On Your Side reporter Ken Amaro, Brown emphatically stated "I have devoted 34 years of my life to serving this community and on my tombstone, it will not say felon, I mean that."
Sunday's event dubbed "Praise with a Purpose" will be headlined by Pastor Shirley Caesar and take place at Jacksonville's Bethel Baptist Church.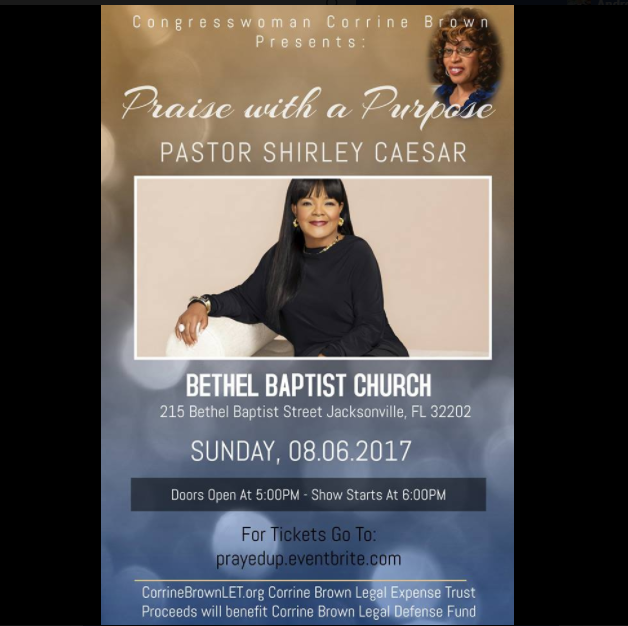 Tickets are for sale on a popular event posting website and range from $25 to $34.99.
She took to Facebook to state that the fundraiser was going to be moved to September 3 due to inclimate weather, despite the fundraiser being indoors. She said on her Facebook:

We regret to inform fans that Praise With A Purpose concert featuring Pastor Shirley Caesar in Jacksonville, Florida, scheduled for August 6, has been canceled due to the inclement weather. We had to make the difficult decision to cancel the concert for the safety of the fans and artist. The concert is rescheduled for Sunday, September 3. We apologize for any inconvenience this may have caused. Thank you for supporting this event!
CANCELLATION NOTICE: AUGUST 3, 2017 5:30 PM EST