A Florida woman can breathe a sigh of relief after giving birth to a whopping 13-pound, 5-ounce baby girl.
"It looked they pulled a toddler out of my belly. She's so big," Chrissy Corbitt of Keystone Heights told ABC News of her newborn, Carleigh Corbitt.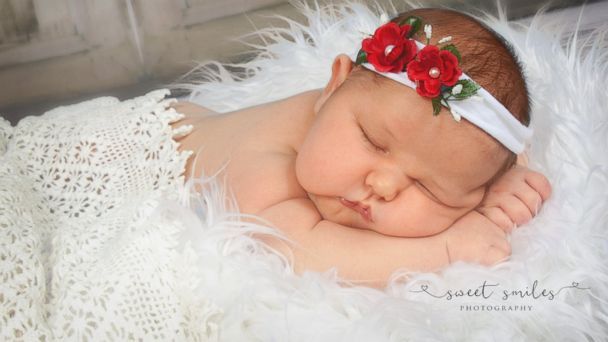 Baby Carleigh was born on May 15 at Orange Park Medical Center. The proud parents, Chrissy and her husband Larry Corbitt, who are already parents to four children, had no idea just how large of a bundle she was.
"When the doctor was pulling her out of me I just start hearing them all laughing and excited in the operating room," Chrissy Corbitt recalled. "They were throwing out numbers and when they showed her to me and said 13.5 I couldn't believe it."
Read more on Good Morning America.