JACKSONVILLE, Fla. -- The Jacksonville Sheriff's Office arrested Dayshon Brown, 19, for stealing a vehicle and leaving the scene of a traffic accident that involved a death.
JSO is crediting forensic evidence left at the crash scene with leading to the arrest on Saturday. Brown is accused of plowing a stolen SUV into the Northside Jacksonville home of Sarah Joshua, who was sitting in her living room watching television.
Joshua, a 66-year-old retired physical therapist, died at the scene.
Shedrian Kearse, Joshua's son-in-law said the past six months have been hard for their family in finding closure.
"It's been difficult, we've been wondering what has been going on and what what is taking so long," said Kearse. "But the day has come. This is the beginning of justice."
Joshua's home on the 1700 block of West 31st Street remains without walls after the collision. An orange condemnation notice from the city hangs on the front door.
Kearse said he and his wife continue to visit the home, placing flowers and balloons in the yard, hoping to rebuild and maintain it as a memorial.
"It can't end like this because of the type of person she was," Kearse said. "I was so blessed to know her for the time that I did."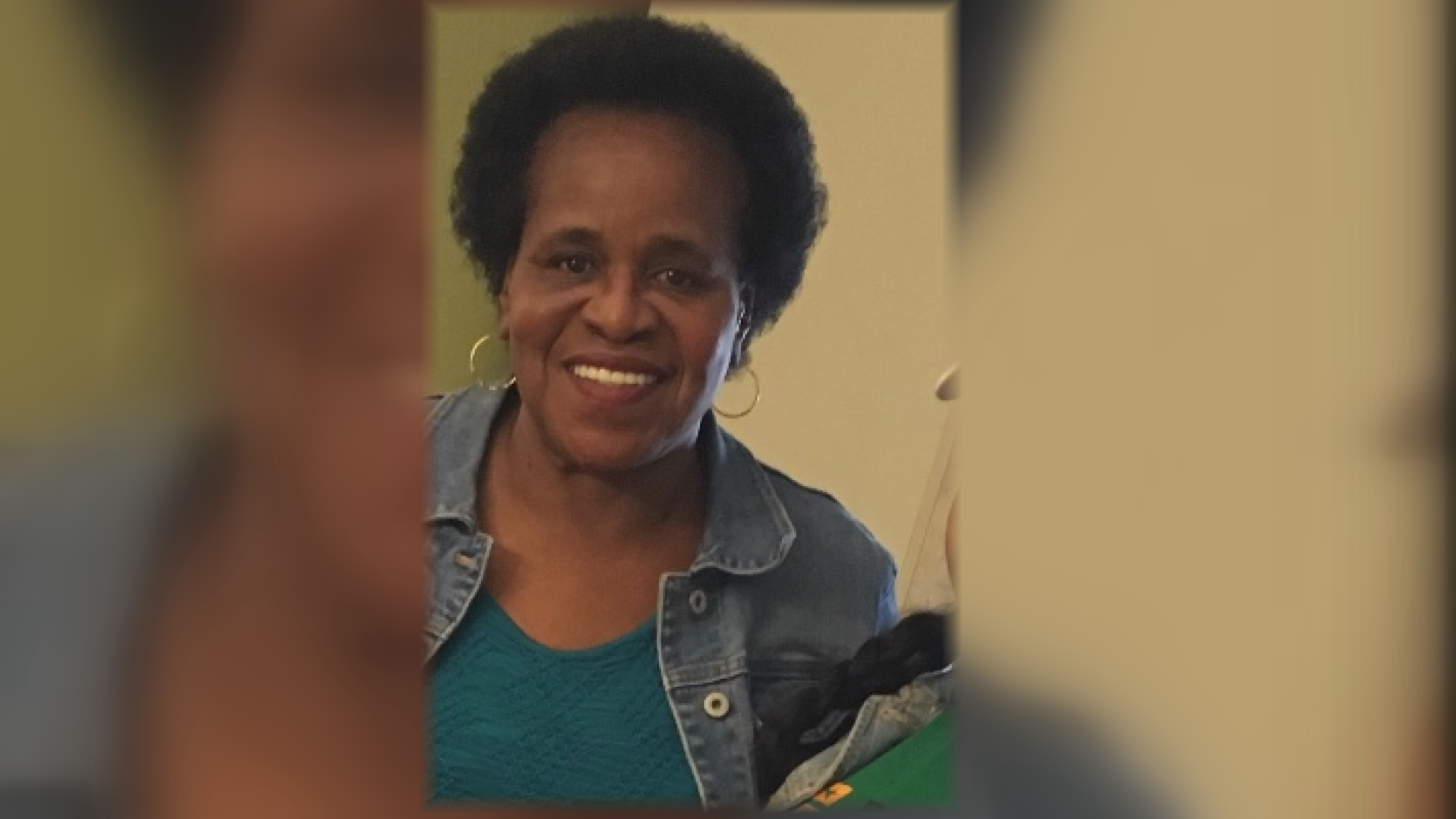 People living next door to Joshua called her a 'neighborhood angel' because of her generosity. Questions have lingered about whether a suspect, who was previously only described as a male, would ever be located.
"A lot has been lifted off our shoulders and off our hearts," Kearse said. "Things are better but they haven't healed yet. It's a process but it's starting."
A GoFundMe has been set up for Joshua's family.
Brown is being held in the Duval County Jail on $175,000 bond.