NASSAU COUNTY, Fla.- The Bryceville Wildfire burned nearly 700 acres in March of this year. Two homes were destroyed in the fire and one family says they have learned some things after losing everything.
Paul Megois' family is one of two families who lost their home during the fire and even the things they took precautions to keep safe, went up in flames.
All of their family photos -- baby photos, wedding photos -- all turned to ash inside of a safe that was said to be fireproof. Almost nothing survived the fire and not even the remnants of their house remain on the dirt plot where it once stood. Megois said he learned some things after suffering such a loss.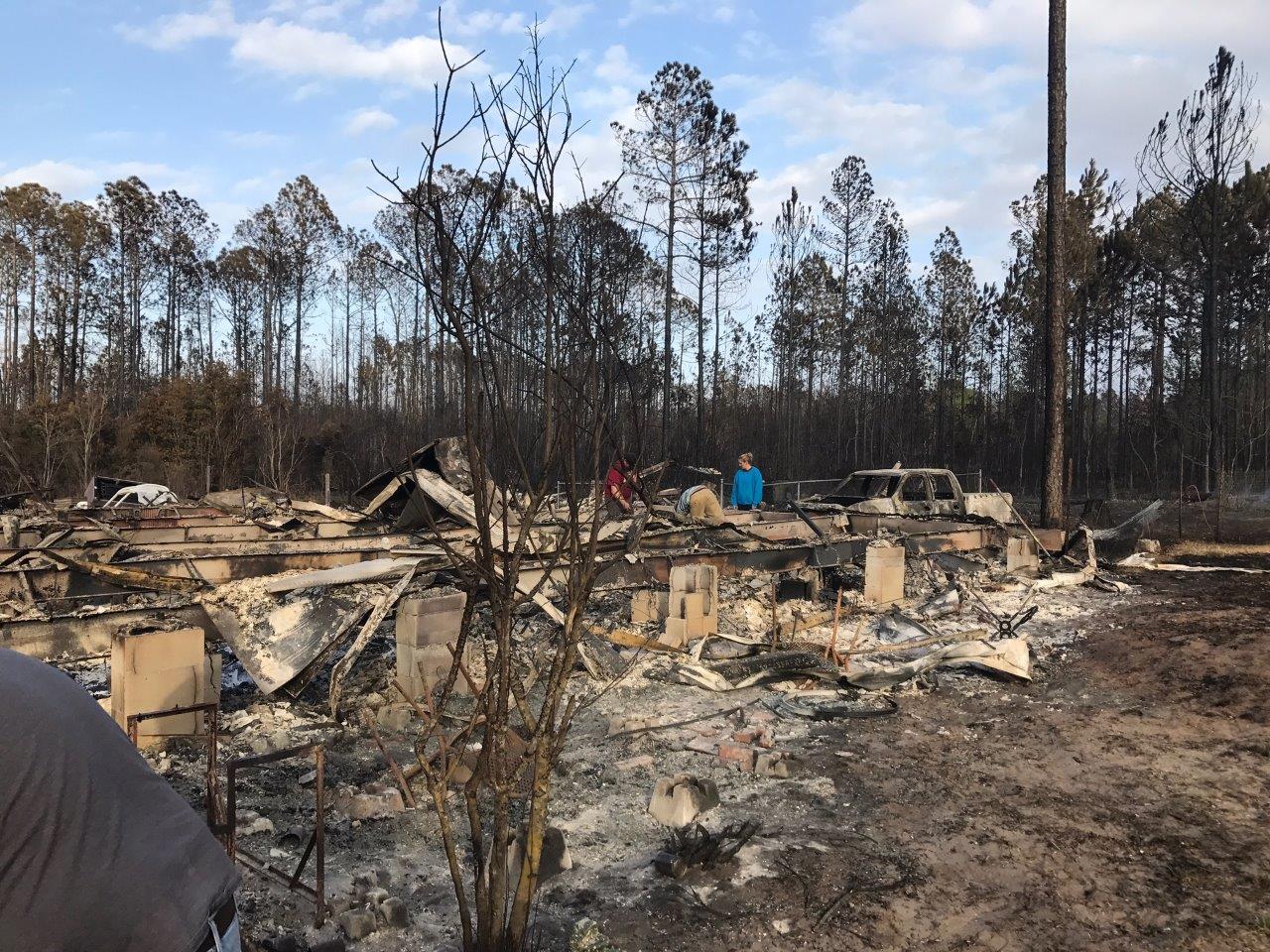 First, their family's plan to evacuate in case of a fire wasn't easily executed. They stored their important items in a fireproof safe and when firefighters told them to evacuate, Megois' wife ran to get them. But she didn't have enough time. The fire was moving too rapidly and firefighters told them to 'run.'
Megois' said his second mistake was assuming that they could get out with all their things before the fire approached; fire moves more quickly than the Megois family could imagine, Megois' son said his grandmother didn't even have time to get shoes on.
His third mistake, he said, was never digitally backing up important photos and documents. If these documents are not digitally backed up, even stored on a USB for safe keeping, they're gone once they are gone.
Megois' final and perhaps the mistake, that if rectified might have saved their home, was not fireproofing their property. He said firefighters determined that debris from plants was a big reason why his house burned.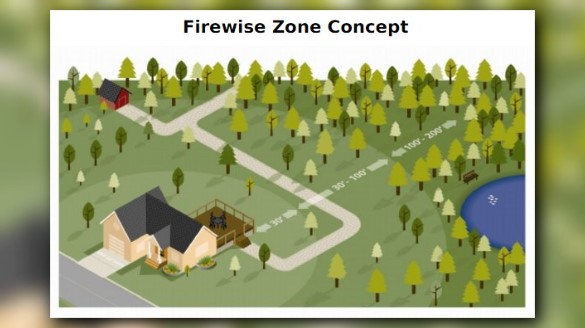 Annaleasa Winter from the Florida Forest Service (FFS) said the organization has a Wildfire Management Team that can, if requested, show up at your home and offer free, expert advice as to how you can fireproof your property.
Winter also said it is important for folks to understand the FFS' different "zone" requirements, as well as what plants are fire resistant: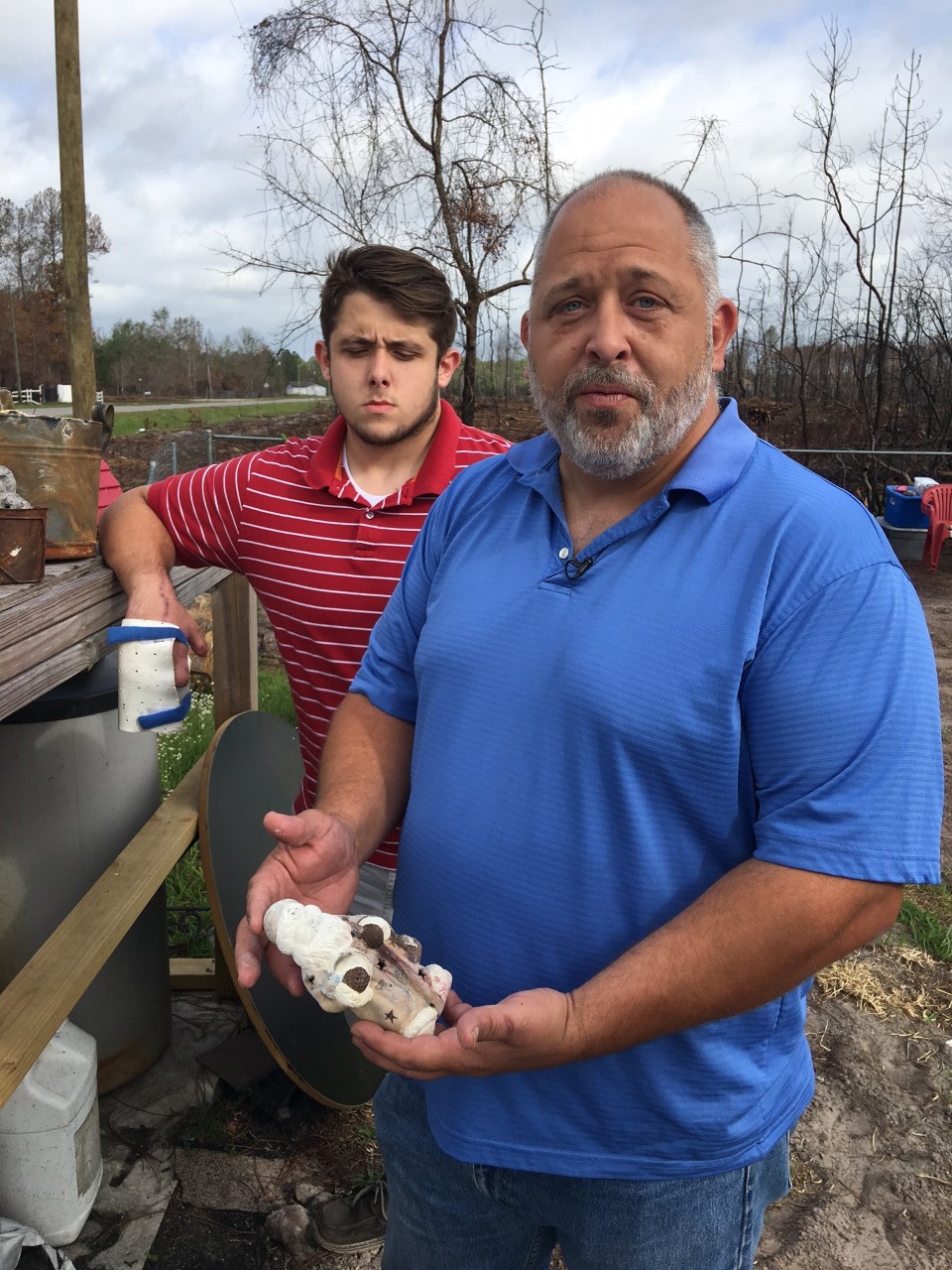 Zone 1: Up to 30 feet from the home. Area should be well irrigated and provide space for emergency vehicles. Fire resistant plants should be planted here, but must be carefully spaced. Make sure height of the trees are maintained to stop fires from reaching the top of the trees. Use lava stone or gravel around shrubs within 5 feet from the home.
Zone 2: 30 feet-to-50 feet from the home. Remove groups of flammable plants (i.e. palmetto, wax myrtle, gallberry), especially if they are close to the home. Low growing, fire resistant plants should be in this area.
Zone 3: 50 feet-to-100 feet from the home. Should include low-growing plants and well-spaced trees with tree crowns 10 feet apart. Vegetation volumes should be low.
Zone 4: 100 feet from the home. Prune and thin all plants and remove highly flammable vegetation.
Fire Resistant Plants: North Florida List, per the FFS
Ground cover: Blue-eyed Grass, Cape Honeysuckle, Carpet Bugle, Coral Honeysuckle, Daylily, Dusty Miller, Gazania, Gold Moss Stone Crop, Lily of the Nile, Mondo Grass, Purple Queen, Society Garlic, Star Jasmine, Twin Flower, Trumpet Creeper, White Yarrow
Shrubs: American Beautyberry, Butterfly Bush, Coontie, Camellia, Creeping Mahonia, Dwarf Pomegranate, Firethorn, Flame Azalea, Florida Anisetree, Forsythia, Florida Privet, Highbush Blueberry, Indian Hawthorn, Oakleaf Hydrangea, Philodendron, Purple Coneflower, Spanish Bayonet, Sparkleberry, Sweet Viburnum, Wild Olive
Trees: American Sycamore, American Beech, Basswood, Black Cherry, Crape Myrtle, Common Persimmon, Eastern Hophornbeam, Eastern Red Bud, Flatwoods Plum, Florida Maple, Flowering Dogwood, Fringetree, Green Ash, Loquat, Pecan, Pineapple Guava, Red Bay, Red Maple, Red Mulberry, River Birch, Southern Catalpa, Southern Live Oak, Southern Magnolia, Southern Red Oak, Sugarberry, Sweet Gum, Weeping Willow, Winged Elm.