The growing interest in viewing Monday's eclipse has left many searching for optical gear wanting.
Most Walmarts on the First Coast reported selling out of their stock of solar eclipse glasses, with no immediate plans to restock before the solar phenomenon.
Many Jacksonville Public Libraries are holding viewing events and will be distributing free solar eclipse glasses to participants.
There are also online stores selling the coveted glasses.
The American Astronomical Society (AAS) has a list of vendors it has verified are selling certified eyewear. Eye safety experts say the retina is in danger of being damaged unless the glasses are ISO 12312-2 certified.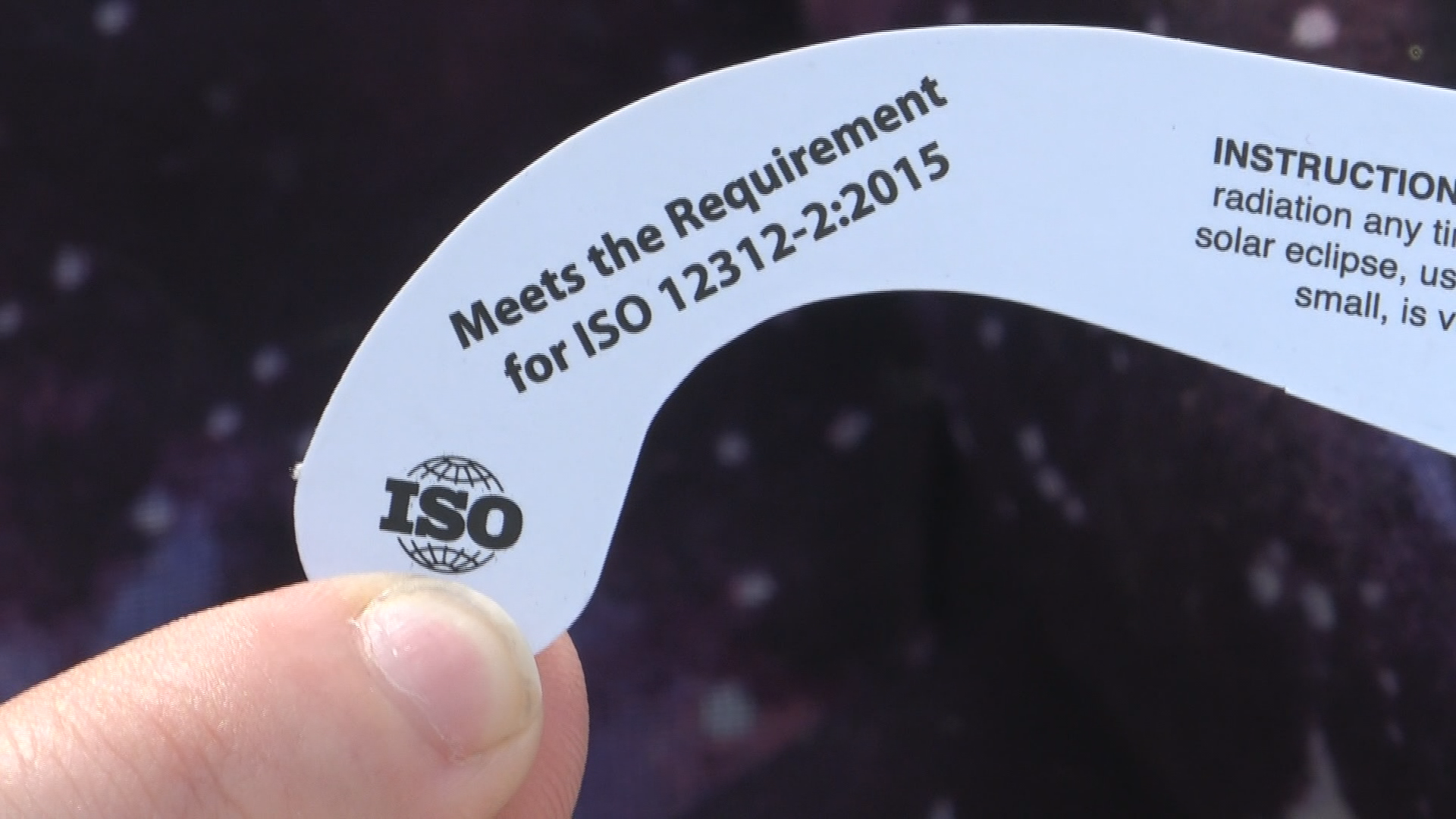 AAS Solar Viewer Brands
American Paper Optics (Eclipser) / EclipseGlasses.com / 3dglassesonline.com
APM Telescopes (Sunfilter Glasses)
Baader Planetarium (AstroSolar Silver/Gold Film)
Celestron (EclipSmart Glasses & Viewers)
DayStar (Solar Glasses)
Explore Scientific (Solar Eclipse Sun Catcher Glasses)
Halo Solar Eclipse Spectacles
Jaxy Optical Instrument Co., Ltd.
Lunt Solar Systems (SUNsafe SUNglasses)
Meade Instruments (EclipseView Glasses & Viewers)
Rainbow Symphony (Eclipse Shades)
Seymour Solar (Helios Glasses)
Solar Eclipse International / Cangnan County Qiwei Craft Co. (plastic glasses only)
Thousand Oaks Optical (Silver-Black Polymer & SolarLite)
TSE 17 / 110th.de (Solar Filter Foil)
Click here to visit our Eclipse section on our website.