Two Miami men were arrested in Middleburg after they attempted to use a credit card skimmer at a gas station then led deputies on a high-speed chase on Friday, the Clay County Sheriff's Office said.
Pedro Julio Gutierrez Roque, 28, and Richel Leon Enriquez, 28, were arrested on Highway 17 after a Clay County Sheriff's deputy noticed they were using the skimmer at a pump in the 3100 block of County Road 220 in Middleburg.
The deputy was told by gas station employees that the skimmer was being used without their consent. An employee immediately turned off the pump and marked it as "out of service."
The suspects then fled from the gas station.
The deputy attempted to stop the pair, but they took off at a "very high rate" of speed on Henley Road, the arrest report said.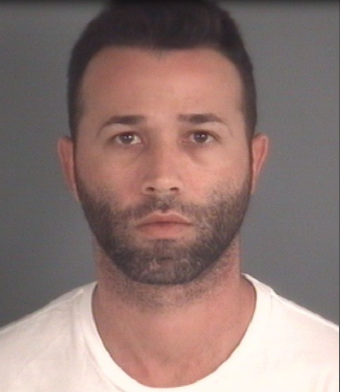 The suspects drove away in a minivan with an Alabama license plate tag and were able to avoid the initial pursuit.
However, they were eventually stopped on the highway by other deputies.
The suspects were both given cards to read their Miranda rights in Spanish. Enriquez, who had rented the minivan, gave written consent to search the vehicle.
Officials said they found counterfeit cards and card access keys in Roque's possession.
Deputies said they found $1,960 in cash in Enriquez's underwear. Another $426 was found in his wallet.
Enriquez is charged with using the identification of 20-30 others without consent, which is a felony, according to the arrest report.
Roque received the same charge, along with possession of two or more counterfeit credit cards and resisting arrest without violence charges, official said.
Both were transported to Clay County Jail without incident, deputies said.