Broken plastic pipe. Chunks of asphalt. River muck.
That's what residents say is showing up on Summer Haven beach in Southern St. Johns County.
And it's not just washing up on the sand. It's in the sand, which is being dumped on the shore by the truckload.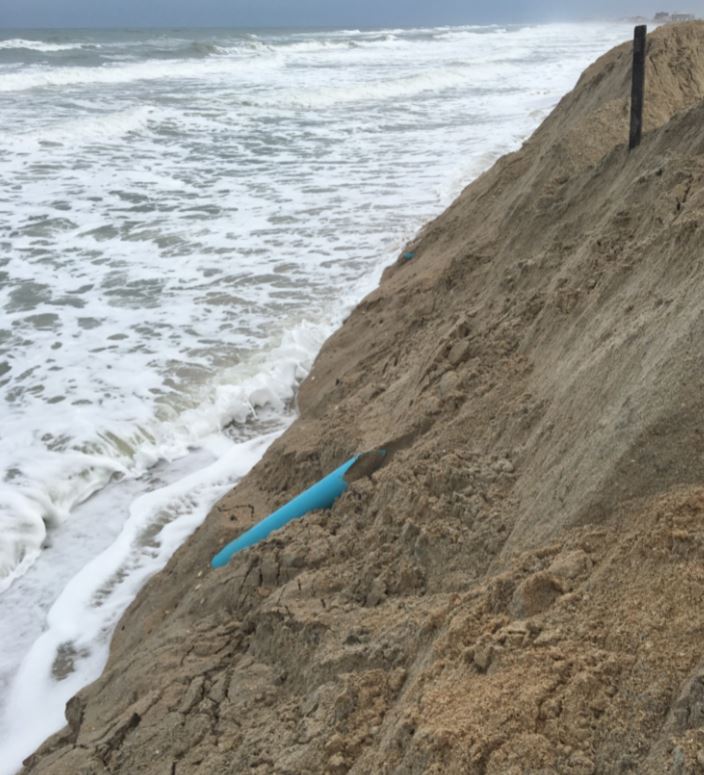 "I've had a bunch of people call and say they're putting construction -- they're putting crap -- out on the beach," says Matanzas Riverkeeper Neil Armingeon. "Pipes, concrete, clay. And to me it's not really beach renourishment. I'd look at it as, they're just getting rid of sediment from the dredging project at the Summer Haven River."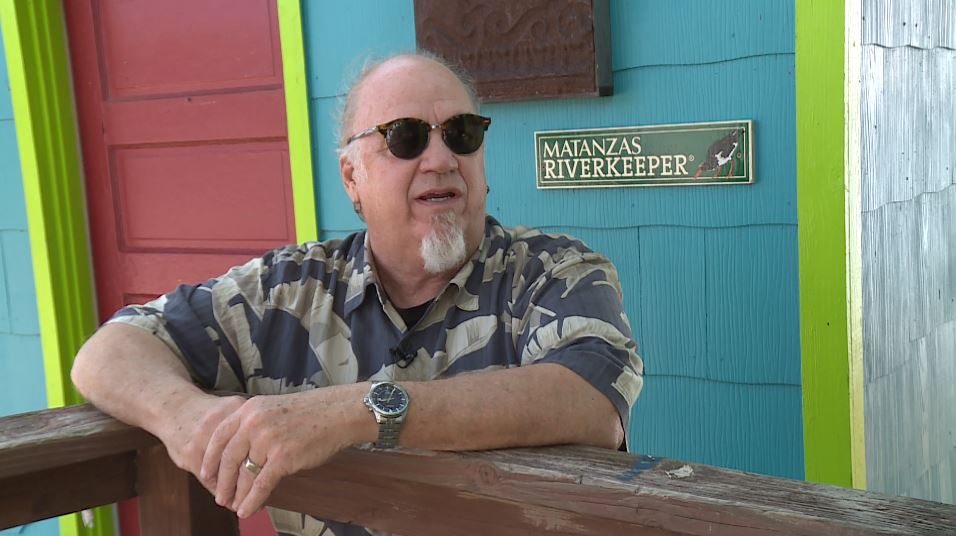 The $2.8 million dredging project is a part of multi-agency effort to restore the tiny Summer Haven river, just south of the Matanzas Inlet. The river was destroyed in 2008, when the ocean broke through the dune line, and filled the river with sand.
Walter Coker, who runs Genung's Fish Camp in nearby Crescent Beach, says renourishment projects typically use sand that is suited to the beach. In this case, however, he's found lengths of sharp-edged PVC pipe, and chunks of asphalt. "It's just something you would never see on the beach naturally," he says. "Material that shouldn't be on the beach."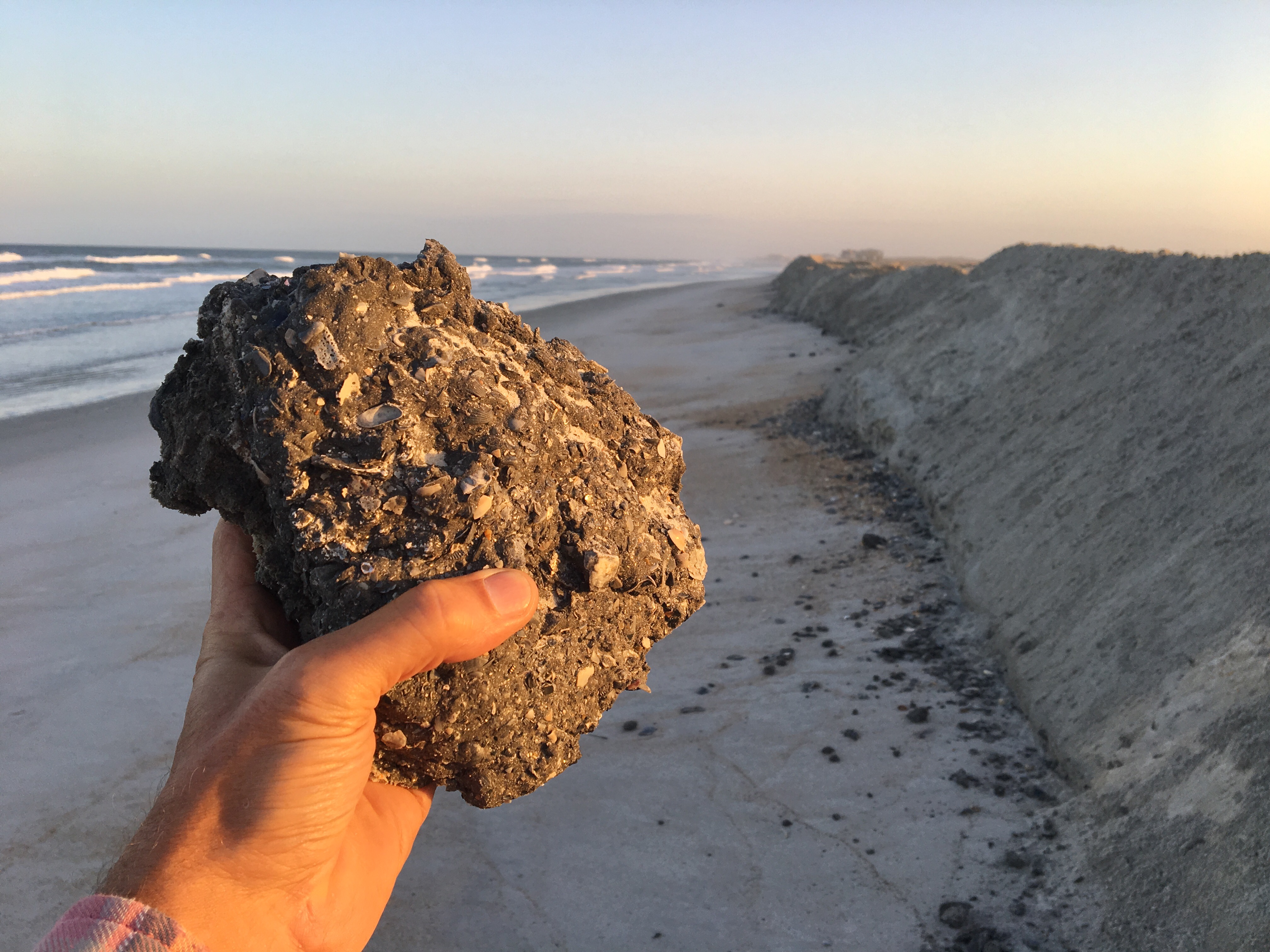 County Public Works Director Neil Shinkre says he's heard complaints about the sand quality, as well as concerns that that the new dune line won't hold. But it's not a county project. It's funded by the County's Port, Waterway and Beach District. Calls to the district chair and the project's consultant were not immediately returned.
The project is one of two slated at Summer Haven beach. The U.S. Army Corps of Engineers is going to begin dredging the Matanzas Inlet and putting that sand further south again. That sand has been deemed beach "compatible."
Not everyone is unhappy with the current project. Dr. Asok Roy's house is perched at the edge of the original dune breach. He moved in right before Hurricane Matthew, and he welcomes anything to shore up his home.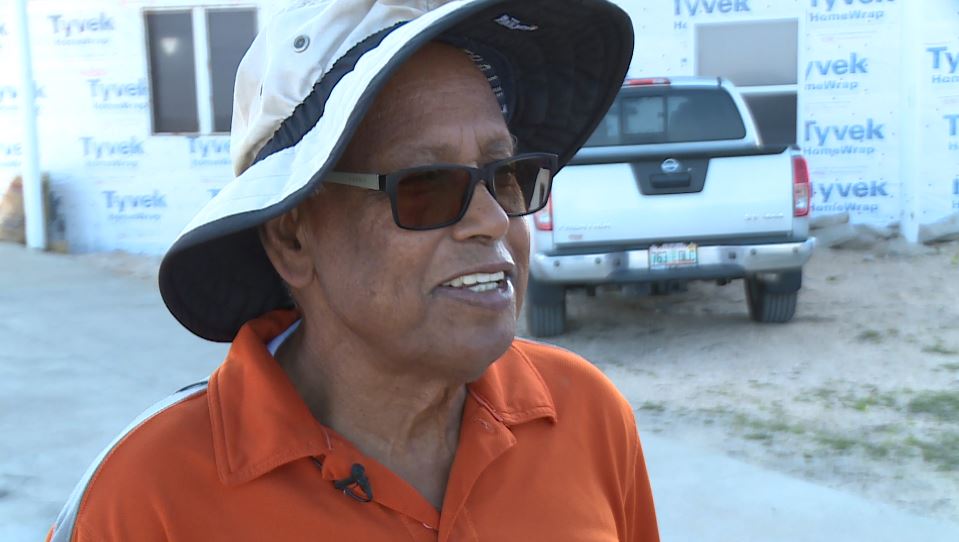 "It's a good project, there's nothing go be unhappy about," he says. He admits the beach looks like "a disaster" due to the storm. "But when it is done, it will be nice and beautiful."
Several neighbors privately expressed concerns that the new sand won't hold. Speaking off the record, one observed that recent wind storms tore about 40 feet of newly placed sand. Without something to anchor the sand and protect it from waves, he wonders if it's just a matter of time before the multi-million project washes into the sea.
Coker says that's a good question. "What really disturbs me is I've asked several people -- including engineers on the project -- how are they going to keep the ocean from breaking though again?" he says. "And nobody can tell me that."