JACKSONVILLE, Fla. -- The Jacksonville Sheriff's Office is asking for the public's help in identifying a man accused of robbing a Gate Gas station located on Hendricks Avenue back on July 13.
According to police, witnesses told them the suspect entered the gas station and initiated a purchase of cigarettes. During the transaction, police said the suspect produced a handgun and made demands for the employee to open the register.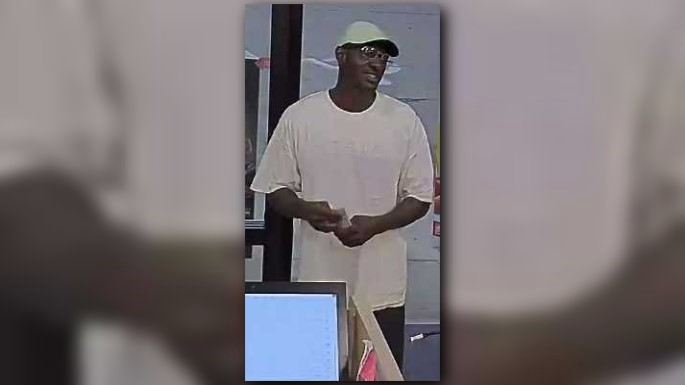 Police said the employee handed the cigarettes and a $100 bill the suspect attempted to pay with. The employee turned around to run and the suspect fired the handgun one time hitting the pant leg of the employee, police said. According to police, the suspect was last seen fleeing the area on foot.
Anyone who has any information in regards to the identity of this suspect is asked to contact the Jacksonville Sheriff's Office at 904-630-0500 or email us at JSOCrimeTips@jaxsheriff.org.