Deputies are seeking a man for allegedly trespassing on school grounds in St. Johns County. Students reported he tried to get one girl to 'go somewhere quiet' and another to attend a part with him, authorities say.
Keith Kelvin Grant, 34, reportedly told a 17-year-old Creekside High student he was 21 after asking her to go to a party with him while on school grounds. The St. Johns County Sheriff's Office says he had no reason to be on school grounds and have issued an arrest warrant for him.
Grant is described as 5-foot-10 and 179 pounds. The St. Johns County Sheriff's Office says the man approached separate students on Monday - once before 5 p.m. and again at 6 p.m.
He drove into the student parking lot at 5 p.m. and started talking to a girl student, asking her where a nearby park was - then he asked if he could take her to the park. She suggested he follow her to the park in his car and had a friend follow the pair of them, deputies say.
Once at the park, he asked the girl if there was a quieter place to go and then freaked her out after which she drove away, authorities say.
On Friday, authorities released a photo of the vehicle he was driving.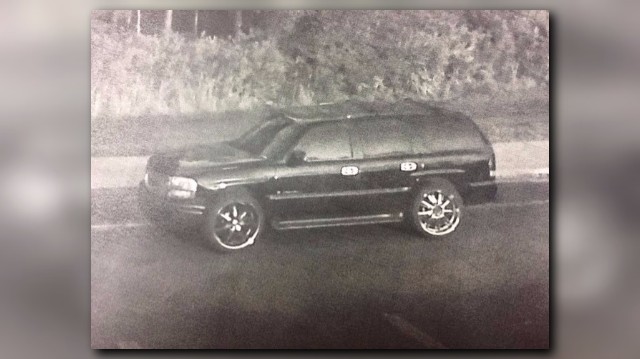 The second incident, an hour later, happened when he went back to the parking lot and asked a student if she or any of her friends wanted to go to a party, deputies say. When she told him she was only 17, he replied he was only 21. He's 34.
Grant then asked for her number, but she refused, instead asking for his. Then she left and told school officials what happened. The next day she went to the school resource officer and told him what happened.
After an investigation, the sheriff's office determined Grant had no reason to be on school property and Special Victims' Unit detectives got the arrest warrant for him Thursday.
Anyone with information on Grant is asked to call the St. Johns County Sheriff's Office at 904-824-8304. To remain anonymous and receive a possible cash reward, call Crime Stoppers at 1-888-277-TIPS.