Jason Binkley, 35, has been arrested after the Jacksonville Sheriff's Office says he ran into multiple parked cars in a parking lot of Northside motors.
Police say a witness saw Binkley accelerate and drive off into the roadway. The witness told police that the suspect's truck struck the closed gate and drove into the parked cars.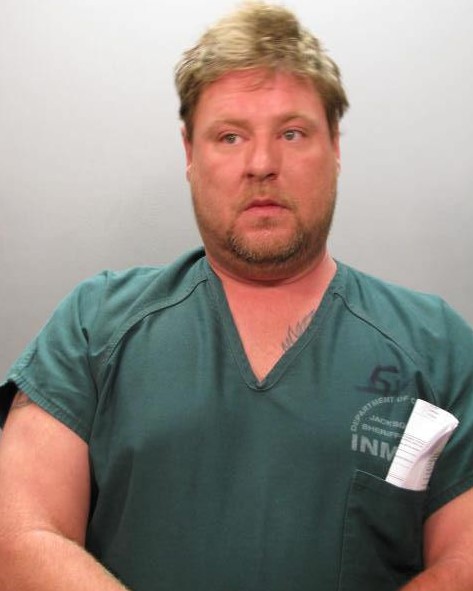 When police arrived on the scene, they spotted a cooler on the floor of the truck with cans of Natural Light Beer scattered, and a liter bottle of Segram 7 whiskey next to the vehicle on the right side.
Police approached the driver and could smell a strong odor of alcohol coming from his person. When asked if he was ok, the driver said: "I'm fine, but could you help me out?" His speech was slurred and his eyes were blood shot and watery, police report.
The suspect was cited and booked into the Duval County Jail.
DUI driver hits multiple parked cars in parking lot