Police are asking for assistance to identify a man they consider to be a serial sexual assault suspect.
The Jacksonville Sheriff's Office has linked a suspect description to three separate incidents. All three involved the sexual assault or battery of a female victim.
The suspect is described as being between the ages of 30-45 with a low, wavy haircut and a large tattoo on his calf. One victim described the suspect as 5-foot-4. He is said to be stocky and muscular in build and smells like "sour water."
In October 2015, a woman contacted police after she woke up near a dumpster with her pants down behind a motel in the 3200 block of Philips Highway. She told police that the last thing she remembered was smoking marijuana and doing two lines of cocaine around 10 p.m. the night before.
In January 2016, a second female victim reported she had been sexually battered by a man who was driving a dark-colored sedan in the 2200 block of Dennis Street.
The victim's jeans were around her ankles and she initially fled from police. The victim said she had met the suspect at a gas station near Lane Avenue and Interstate 10. The suspect offered the victim a ride downtown and she accepted, police said.
While driving downtown, the suspect pulled off onto a dead end in the 100 block of Watts Street. The suspect pulled out a handgun and threatened to shoot her if she didn't have sex with him. After having sex with the victim against her will, the suspect fled in his vehicle and the victim ran to a local business to call police.
In October 2016, a third victim was forced into a black vehicle by the suspect at Myrtle Avenue near 8th Street. The victim was walking towards Kings Road when the suspect's vehicle drove erratically down the street, police said.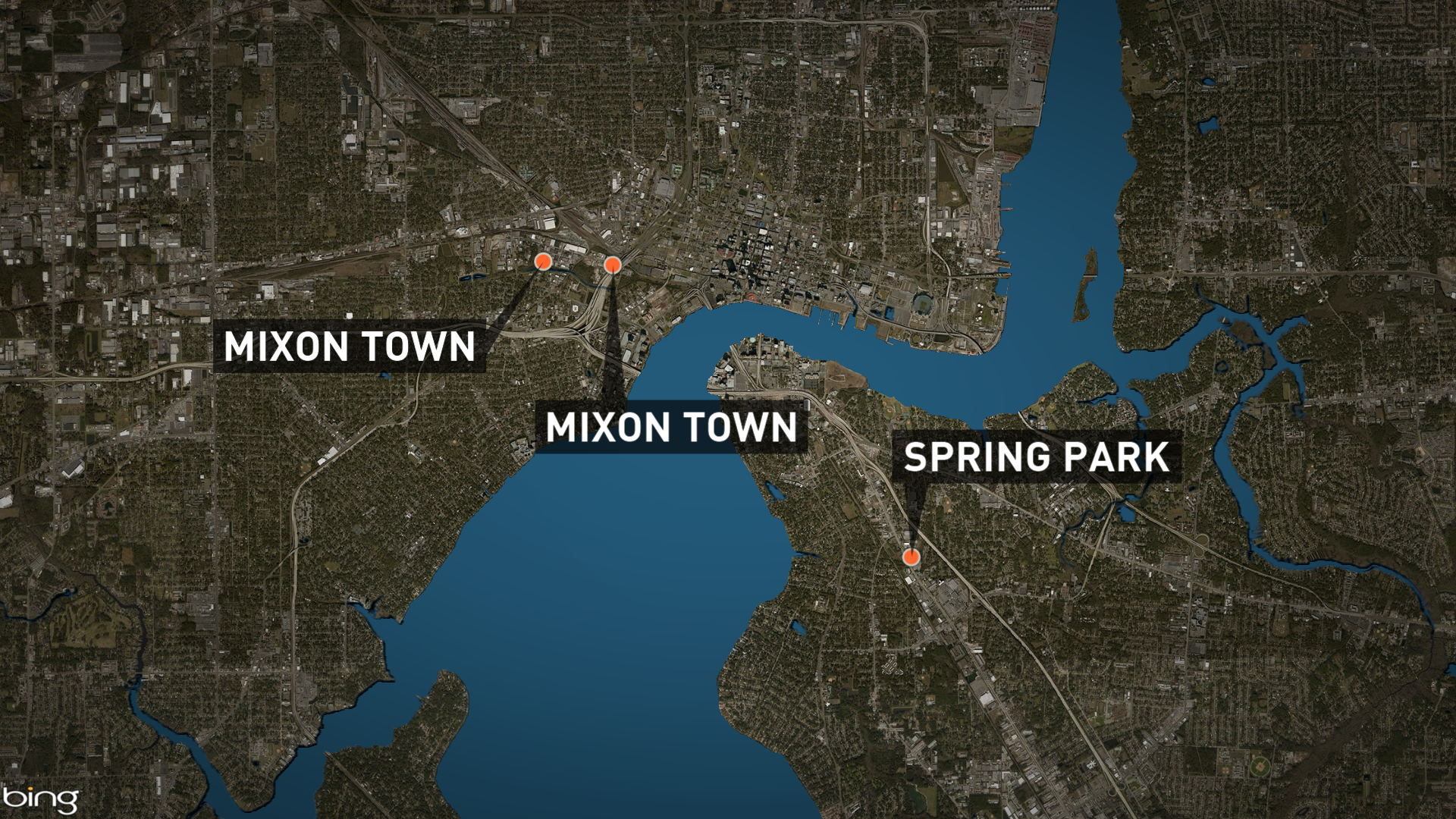 The victim said that before she got to Kings Rd. the suspect pulled the car up next to her and opened the driver and passenger side doors. The suspect pulled her into the car while displaying a semi-automatic handgun, police said.
The suspect drove them south on Myrtle Ave. and turned on Dennis Street. He parked in the back of a few businesses in the area and put a gun to the victim's head.
The suspect then told her to get out of the car and get on her knees. He then put the gun to her back and sexually assaulted her.
Following the sexual assault, the victim walked home and was later taken to UF Health where police were called.
A JSO spokesperson said this is an "extremely challenging case."
Police are asking other potential victims and/or witnesses to come forward.
If you recognize the suspect in this sketch above - as described by one of his victims - you are ask to contact JSO or call Crime Stoppers at 1-866-845-TIPS (8477).