"Somewhere over the rainbow
Way up high
And the dreams that you dreamed of
Once in a lullaby"
Mandy Wrigley says her son Bryan lived the dreams he dreamed of.
He wanted to help people in pain. So he was studying to be a physical therapist.
He loved the outdoors and exercise. So he was an avid bicyclist.
He felt an obligation to help others. So he volunteered.
Bryan Wrigley lived each day of his nearly 24-year life working to brighten the lives of others.
His life ended in a ditch on a country road in April 2011.
Bryan was riding his bike down County Road 214, a local-traffic sort of road in St. Augustine. Deputies say they believe he was traveling eastbound on the edge of the road. A truck was traveling westbound when the accident happened. There were no skid marks; no indication the truck had attempted to stop.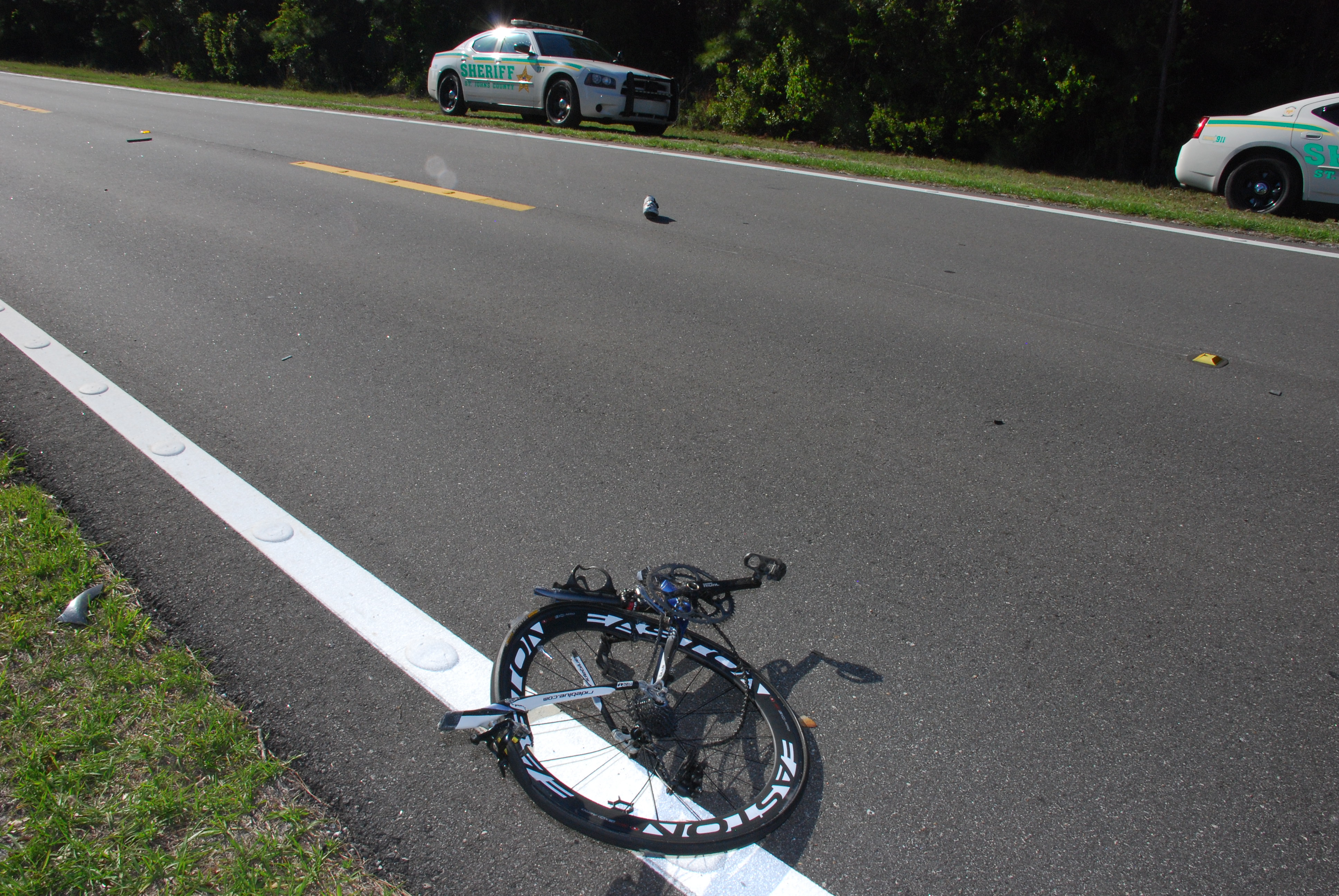 He was the victim of a particularly vicious hit and run accident. The impact knocked both Bryan's shoes off. The damage done to Bryan's bike was unfathomable. Pieces were strewn all over the roadway.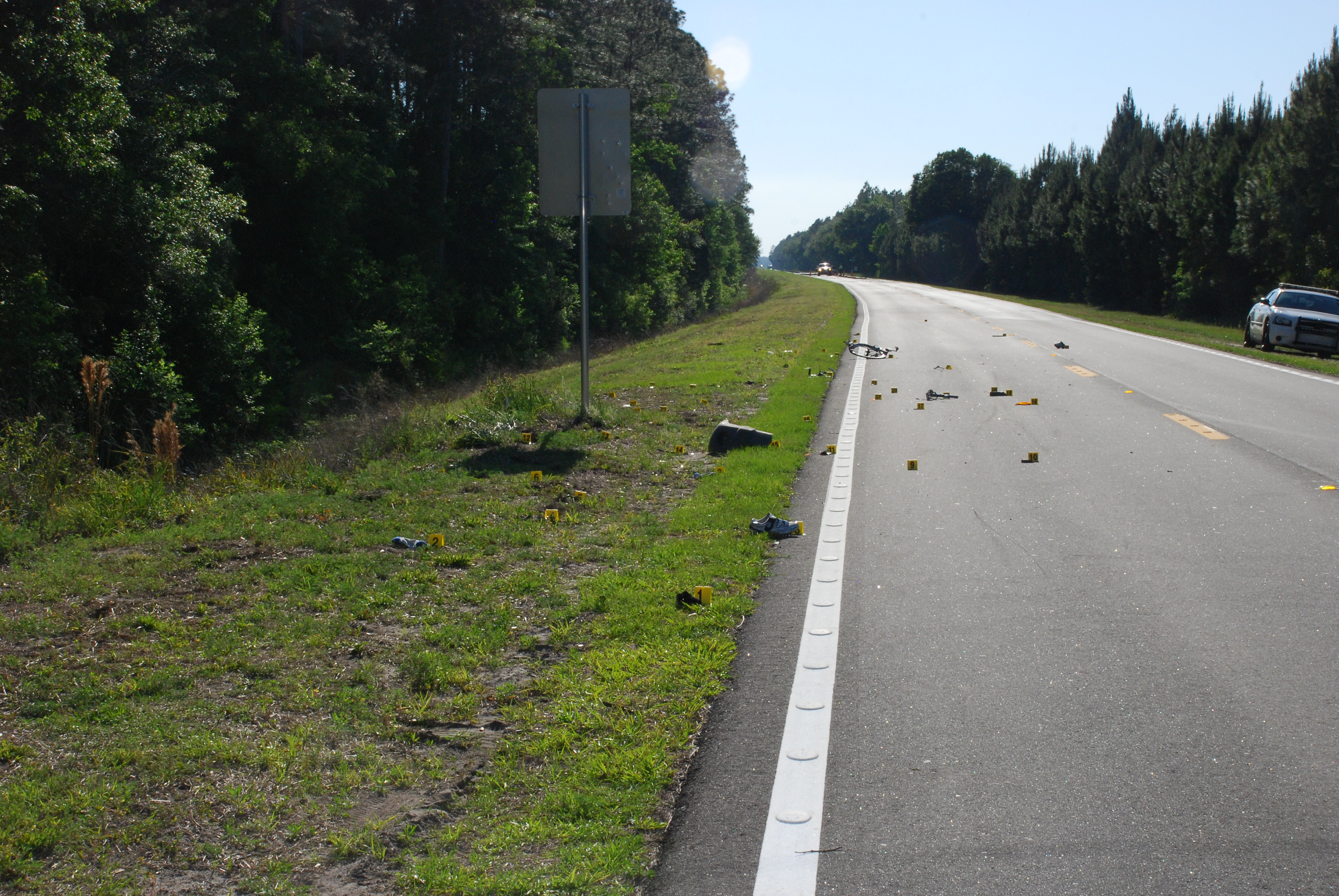 The bumper to the truck was left behind and steering fluid leaked onto the road; the car was damaged from the impact and would need repairs immediately, according to authorities.
Jose Jimenez is a detective now with the St. Johns County Sheriff's Office, but at the time he was on patrol. "The vehicle actually swerved into him and hit him," Jimenez says.
Authorities believe the driver was distracted and veered into the eastbound lane without realizing it and struck Bryan. It's believed to be an accident, but the decision made by the driver not to stop — was not.
The bumper the truck left behind gave authorities something to go off of. It was a 2001-2003 blue Ford Ranger pick-up truck with an extended cab, a two-toned bumper which was black on the bottom, silver on the top and fitted with fog lights.
The Sheriff's Office began checking every vehicle registered in the area that matched that description and turned up nothing. Then, they expanded their search to surrounding counties and still nothing.
But hope came in the form of a witness. A man came forward and said he had seen a blue Ford Ranger matching that description at CR-214 and CR-13 on the day of the accident. What's more, it had a bicycle wheel wedged in the front of it. The witness was able to give enough information to create a composite sketch.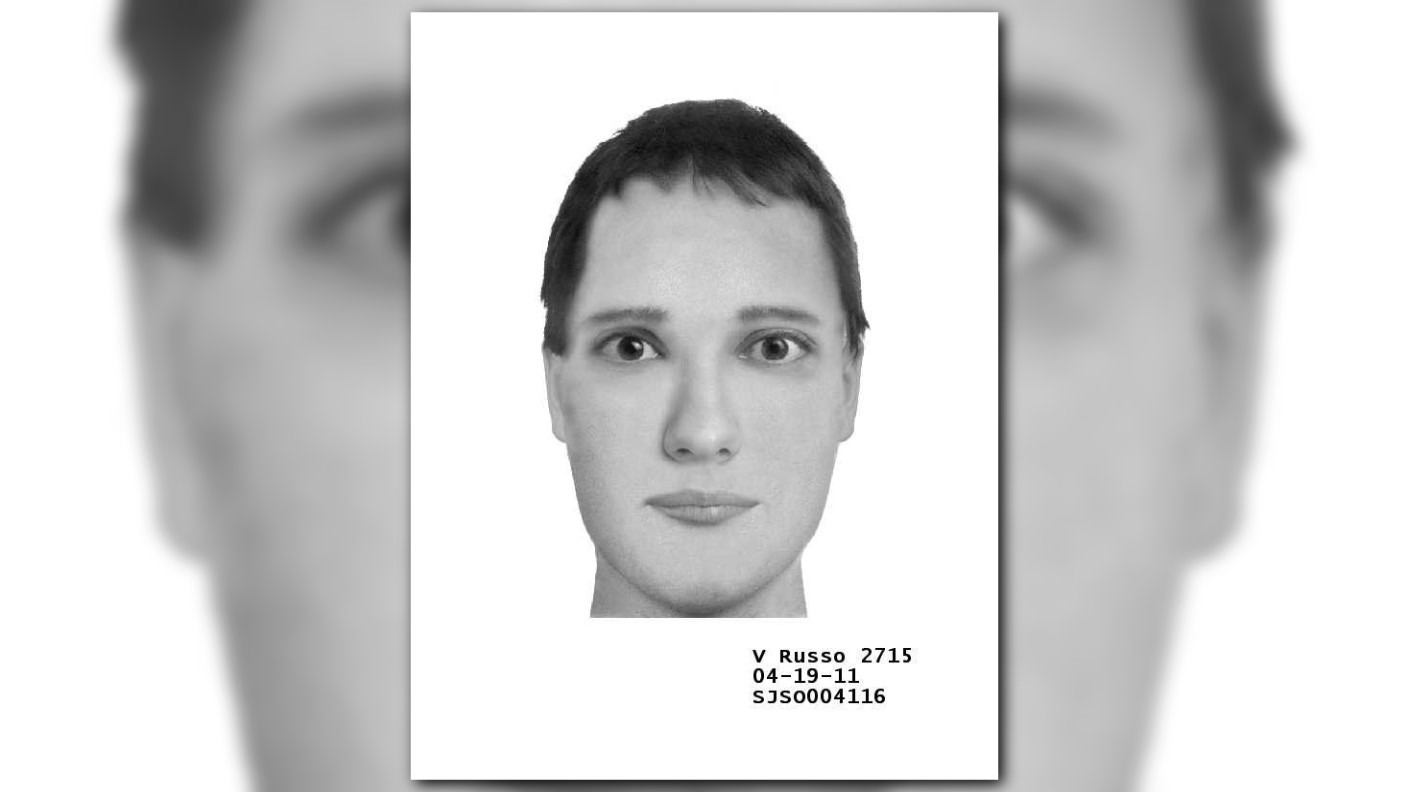 He said he yelled out to the driver, but he didn't stop.
Jimenez didn't know Bryan at first but says this is a case he carries with him. He still has hope that it will be solved.
"Hoping that that one tip, my phone will ring one day with that one tip and tell me I know where the vehicle is… I know who did it," Jimenez says.
With 1,000 pages worth of information in the case file, Bryan's case has still gone cold.
A ghost bike sits on the side of CR-214 to mark the place where the accident occurred. It is covered in rainbow ribbons.
"If you asked him where he was or what he was doing he would say 'somewhere over the rainbow,'" says Mandy Wrigley.
She says her grief comes in waves of sadness and anger. Never did she believe when she had two beautiful twin boys that this would be their fate, one surviving the other.
"I would sit there with both of them and I would just look at them and thank God for these beautiful little boys," Wrigley says.
If the driver had stopped, Wrigley says that her family could have grieved the accident and moved on, but now she says she wants to talk to the driver and ask him how he could have kept driving.
Cold cases are only cold because the right tip has not come in to authorities. If you have any information regarding the identity of the driver in this case, please contact the St. Johns County Sheriff's Office. Even the smallest tip could bring closure to the Wrigley family.
"Think how you would feel if one of your family members was found lying over here," Wrigley says. Bryan and his twin brother will be 30 this year.
If you are a mechanic or work at a body shop, try to think back. Could you have worked on this vehicle? Any information could lead to an arrest.