A Nassau County Sheriff's deputy shot and killed a suspect who was trying to ram another person and their car off State Road 200 Friday afternoon, the sheriff says.
Sheriff Bill Leeper says around 4 p.m., a car was slowing down with traffic on the Intracoastal Waterway Bridge in Fernandina Beach, Florida when it was struck from behind by another driver that failed to slow.
The car that reportedly hit the other vehicle drove off westbound down S.R. 200 toward O Neil Scott Road. The victim car originally pulled off to the side of the road and then gave chase when they noticed the other driver trying to pull a hit-and-run, the sheriff says.
The believed hit-and-run car made a right on O Neil Scott Road, which is a dead-end road that turns into a dirt path. Leeper says the suspect driver turned into a private home's yard and drove through a gate. The victim car followed the other driver into the residence's lot.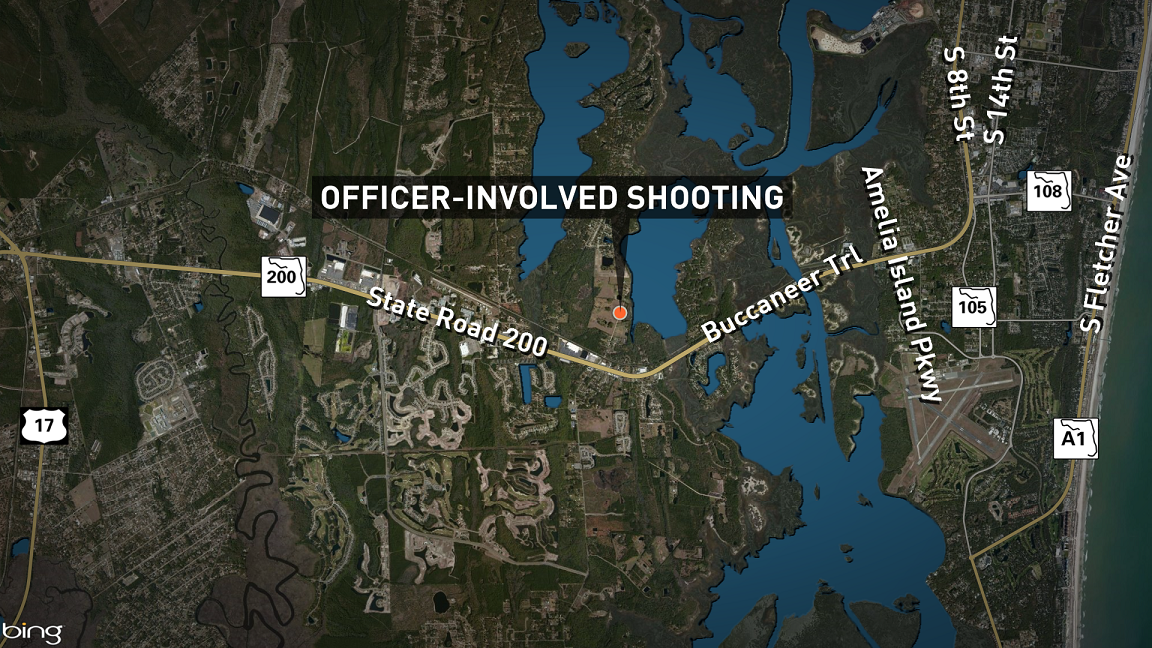 Leeper says the alleged hit-and-run driver rammed the victim car again, this time in the front and that was the time a deputy pulled onto the scene.
Before the suspected hit-and-run driver could strike the victim's car again, the deputy opened fire and hit the sole occupant of the suspected car.
That driver died on scene, Leeper says. The officer wasn't hurt.
The Florida Department of Law Enforcement is investigating the incident. As is the case will all officer-involved shootings, the deputy who killed the driver is on administrative leave.