A Northwest Jacksonville family's young Pitbull was stolen - along with other items from her home - after it was burglarized on Friday, she tells First Coast News.
Benita Claridy said thieves left her door wide open, took all over her televisions and left her house in a wreck. That's all besides taking her dog, Bentley.
"They took his collar off," she says. "They left his bowl, the left his food but they took him; the whole cage."
Claridy called police as soon as she came home and said they came two hours later.
"I don't care about the material things," she explains. "All that stuff can be replaced, but our dog cannot be replaced."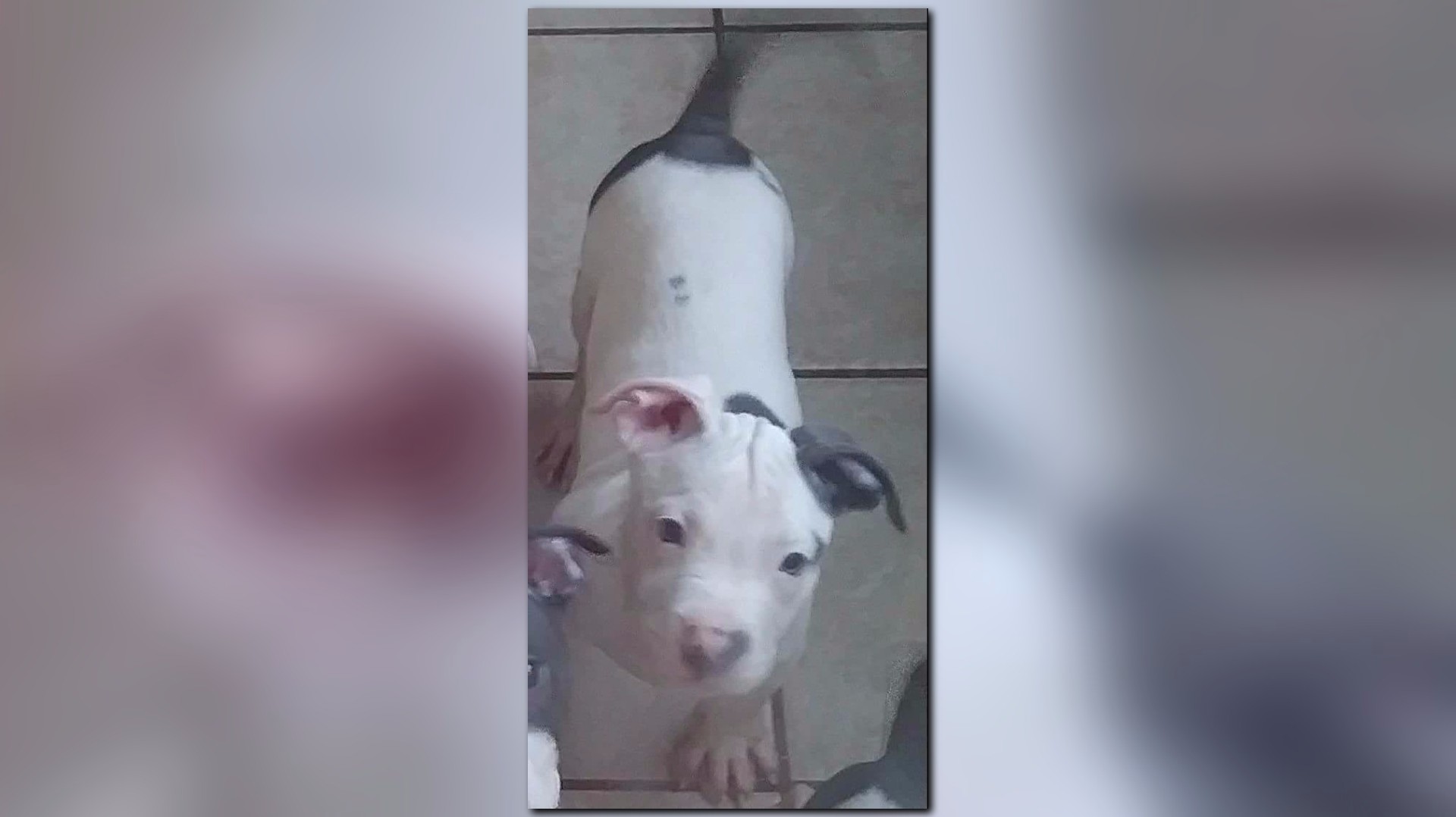 Bentley was about four or five months old. She was friends to Claridy and her husband's children: an 11-year-old daughter and a six-year-old son.
"To see your child cry and tell them there's nothing you can do... that's what hurts," she says. "People need to understand when you take something from somebody, it's not just you take it from them - it's you take it from everyone that's in that house."
She is putting out flyers and offering a reward to bring the puppy home. If you know where the dog is, you can reach her at 904-520-8392.