PONTE VEDRA BEACH, Fla. -- The St. Johns County Sheriff's Office called off the Amber Alert issued for 16-year-old Marcus Hatch.
They issued the alert earlier Tuesday following the investigation of a home invasion that could have resulted in Hatch's kidnapping. The incident occurred in the 100 block of Great Harbor Way, in Ponte Vedra Beach.
According to a release by the Sheriff's Office, officers responded to the residence just before midnight of Tuesday. The report states that two victims said they answered a knock at the door and were confronted by two black men wearing camouflage and carrying hand guns.
The suspect forced themselves into the home, according to the victims, and forced the victims to stay in a particular part of the home as they began to gather property to take.
Later, a third suspect arrived, holding a 16-year-old Marcus Hatch at gunpoint. Hatch did not live at the residence, but was a known acquaintance to the couple and is known to be a resident of Jacksonville. The room mate of the two victims who lived in the home, came home and was also held at gunpoint.
When the suspects got ready to leave, they bound the victims who lived at the residence and took Hatch with them. They also stole the residents' 2009 grey Subaru Legacy with the Florida "Air Force" tag: AKN6Z.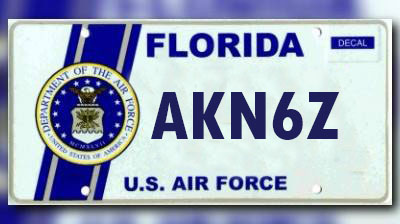 The vehicle is described to have silver hubcaps, except the front passenger wheel. It has scratches on the driver side's rear door. It also has a middle finger sticker and a sticker that says "Thrasher" on the vehicle's rear.
Hatch is described as 6'2", 160 lbs., with brown hair and brown eyes. He was last seen wearing black pants with a black hoodie and black Adidas shoes with red stripes. He has been entered as a Missing Endangered Juvenile.
SJCSO says there are three suspects and an additional person of interest:
The first suspect is described as a black male, 5'9'' with dreadlocks that are about four-to-five inches long, woven into 12-to-18 pony tails with beads. He also has light facial hair and four silver caps (a silver grill) on his top four teeth. He was last seen wearing a red hoodie, black sweatpants with dark gym shorts underneath. He answers to the name "Trey."
The second suspect is described as a black male, 5'8'', weighs about 170s lbs. He was seen wearing a black and white beanie, a camo jacket with a tan cargo vest and tan cargo pants with multiple pockets. He also had dark shorts under his pants and wore dark Vans-style shoes.
The third suspect is described as a black male, 6'2'' and weighs roughly 180 lbs. to 190 lbs. He has a tattoo near the corner of his eye. He was last seen wearing a camo jacket, blue jeans, a black beanie and black Jordan-style shoes with red soles.
The person of interest is driving a white Jeep Grand Cherokee. Deputies say the man seen in the photo (see below) used Hatch's credit card at two gas stations, one in Ponte Vedra and one in Arlington. They don't believe he was inside the residence during the home invasion.