JACKSONVILLE, FL- " Who is that?" Margie Brooks asked her grandchildren as she points at a photo.
"Uncle BJ," they responded softly.
Margie's grandchildren only know their uncle in pictures; only hear about kindness and talent from others. They know that their mother has two brothers. They've seen Uncle Kevin, but they've never seen Uncle BJ.
In the innocence of childhood, they don't fully understand why Uncle BJ isn't there but the rest of his family knows the painful story.
Margie Brooks remembers the last time she spoke to her son. It was a simple conversation about dinner.
"I asked, 'What do you want us to do with the food?' he said I will get it when I come back… and he never came back," Margie said.
It was November of 2007. Barry Brooks Junior, often called BJ, was just 19 years old. He loved the arts, especially dance, and was a swim coach at two elementary schools. The last day of his life had been spent doing homework, helping a cousin change a tire, taking family to visit his grandma and then picking up his girlfriend and going to visit a friend at the Mission Springs Apartments off Timuquana Rd.
That's when two people came up behind them.
"I think it was a random attack. I think they were out to rob somebody and he was a target of convenience at that time," told Sergeant Dan Janson with the Jacksonville Sheriff's Office.
But after the two robbers grabbed BJ's cross necklace and money, they didn't leave BJ and his girlfriend alone.
"They wanted to do something to the young lady. BJ and one of the guys got to tussling and the other guy pulled out a gun and shot him," explains BJ's father, Barry Brooks Sr.
BJ was rushed to the hospital, but died.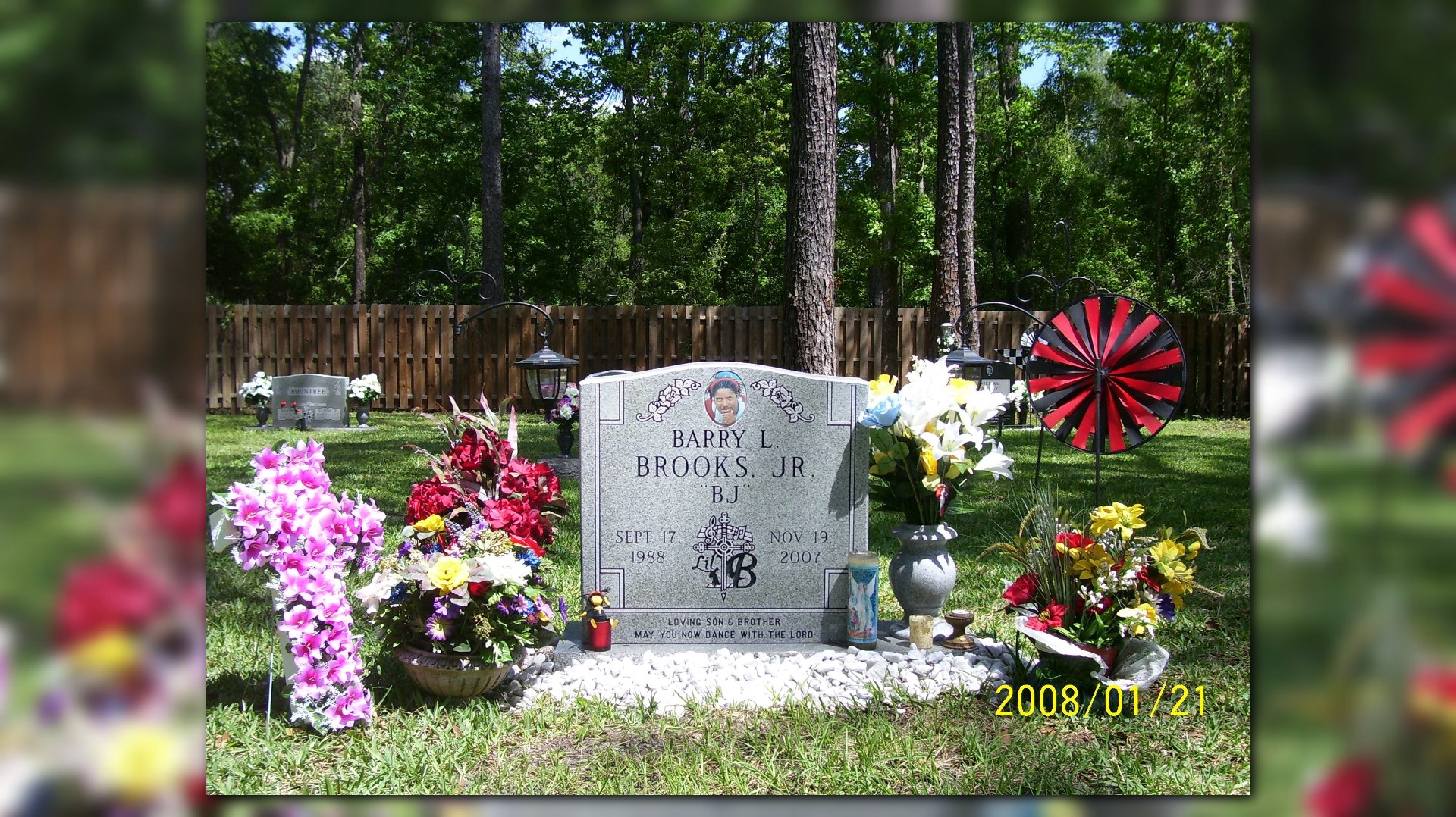 "You are numb, you just don't know. It is like a fog. Like a cloud has come over you," said Brooks Sr.
The grief BJ's parents felt was overwhelming, their entire world shattered that night. Their youngest child, the boy who had once spent all night writing his mother a poem for her birthday, he was gone.
Nearly 10 years later, the case is technically cold, but Sgt Janson says that doesn't mean the pursuit of justice is over. The Cold Case Unit is looking at re-testing some of the forensic evidence at the scene with newer technology.
"We are giving it a second look and we've got some stuff of interest we are focused on. I can't say it is promising at this point because it is kind of early, but we are looking into it," says Sgt Janson.
Justice is all the Brooks family is asking for. BJ's older brother, a local teacher, often paints as his way of coping. BJ's sister talks about her little brother to her children as her way of grieving.
BJ was the youngest, but the tallest of the three children, gifted with talent and compassion for others.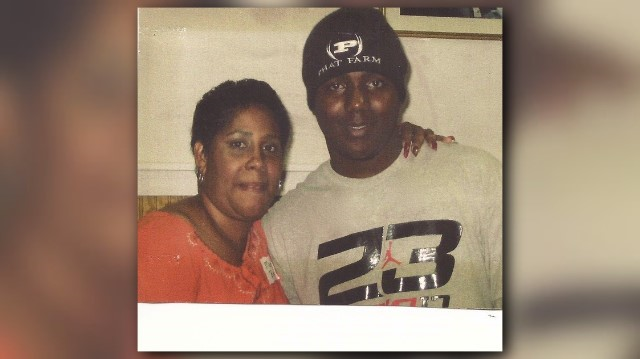 "They call him the big, little brother.. because that is just his demeanor. Now he is our little angel bear," says Margie with tears in her eyes.
The Brooks family says they want any person that might have information about BJ's murder to clear their conscience and come forward.
You can contact the Jacksonville Sherriff's Office or call CrimeStoppers at 1-866-845 Tips and report your information anonymously.
For more on local cold cases visit Project Cold Case.