Hopefully you enjoyed some excellent brews this week in honor of American Craft Beer Week. So much fun going on, it was hard to pick just one a night!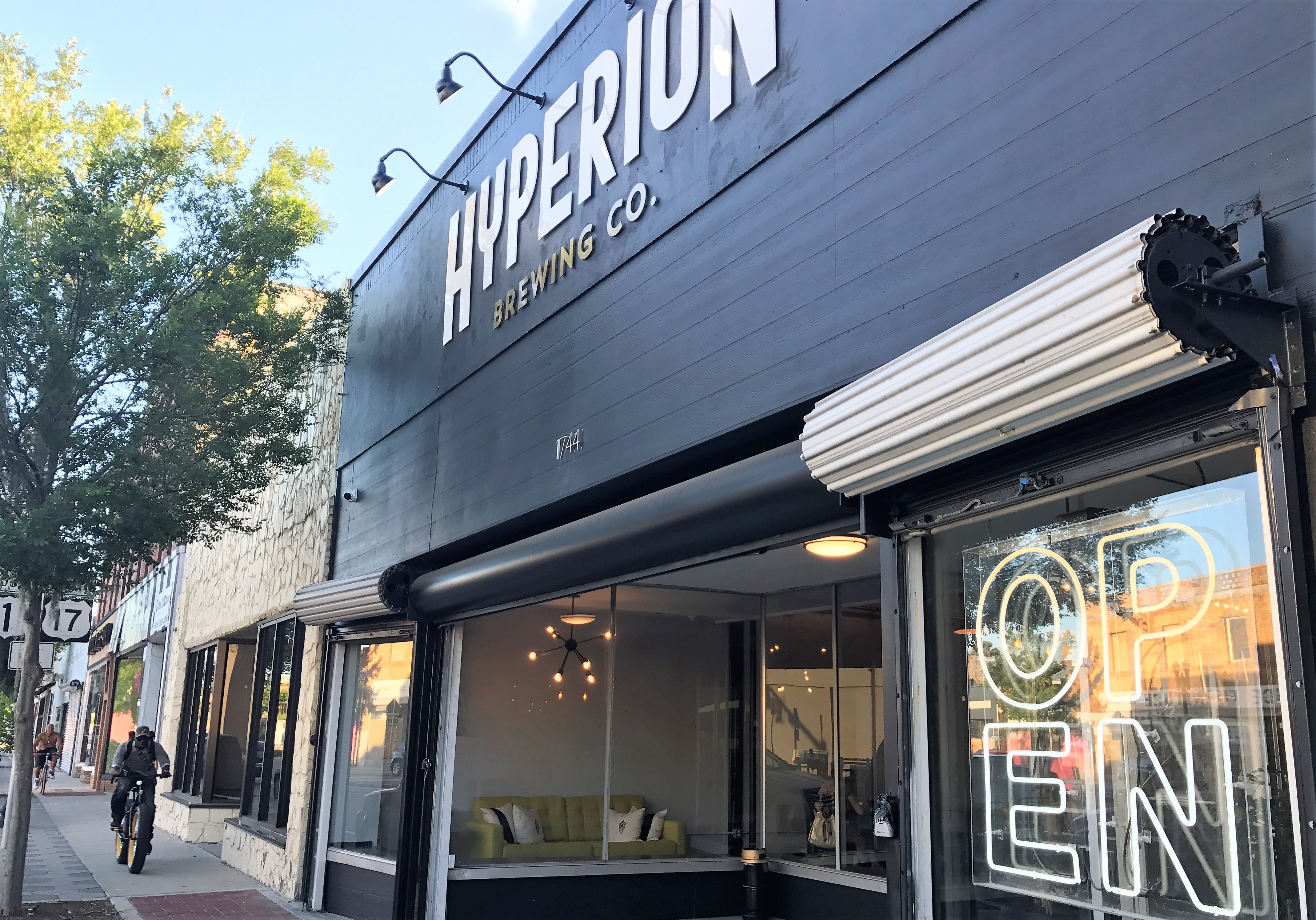 To close out beer week, we have the official opening of Hyperion Brewing. This is Springfield's first brewery and Jacksonville's first Nano-Brewery. Hyperion will be a different style of Brewery from others in town. You'll never know what will be on tap, but likely to be something new each time you visit. Alex McKeown and Troy Orton hope we'll will enjoy flights over pints, sampling all their brews.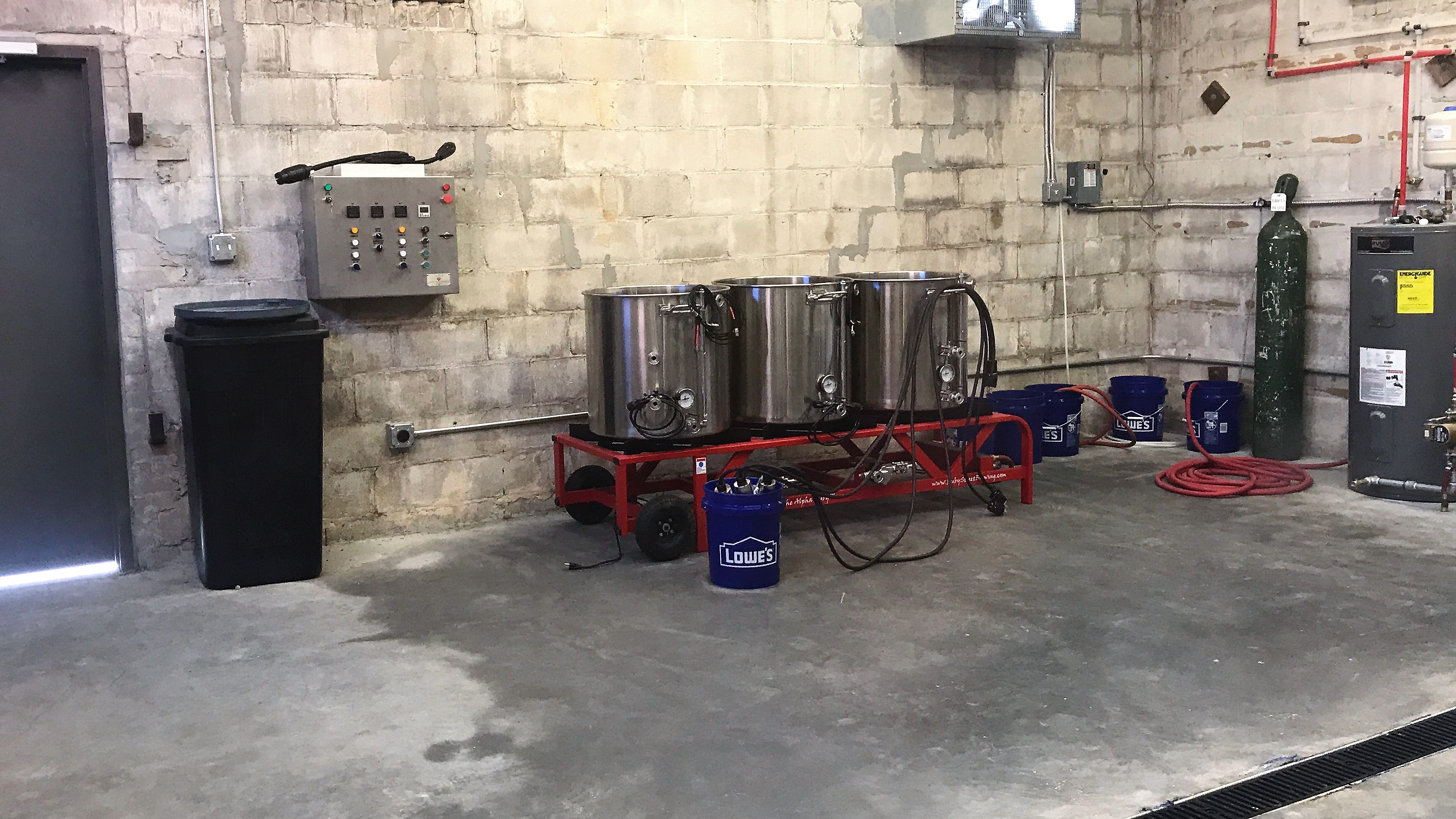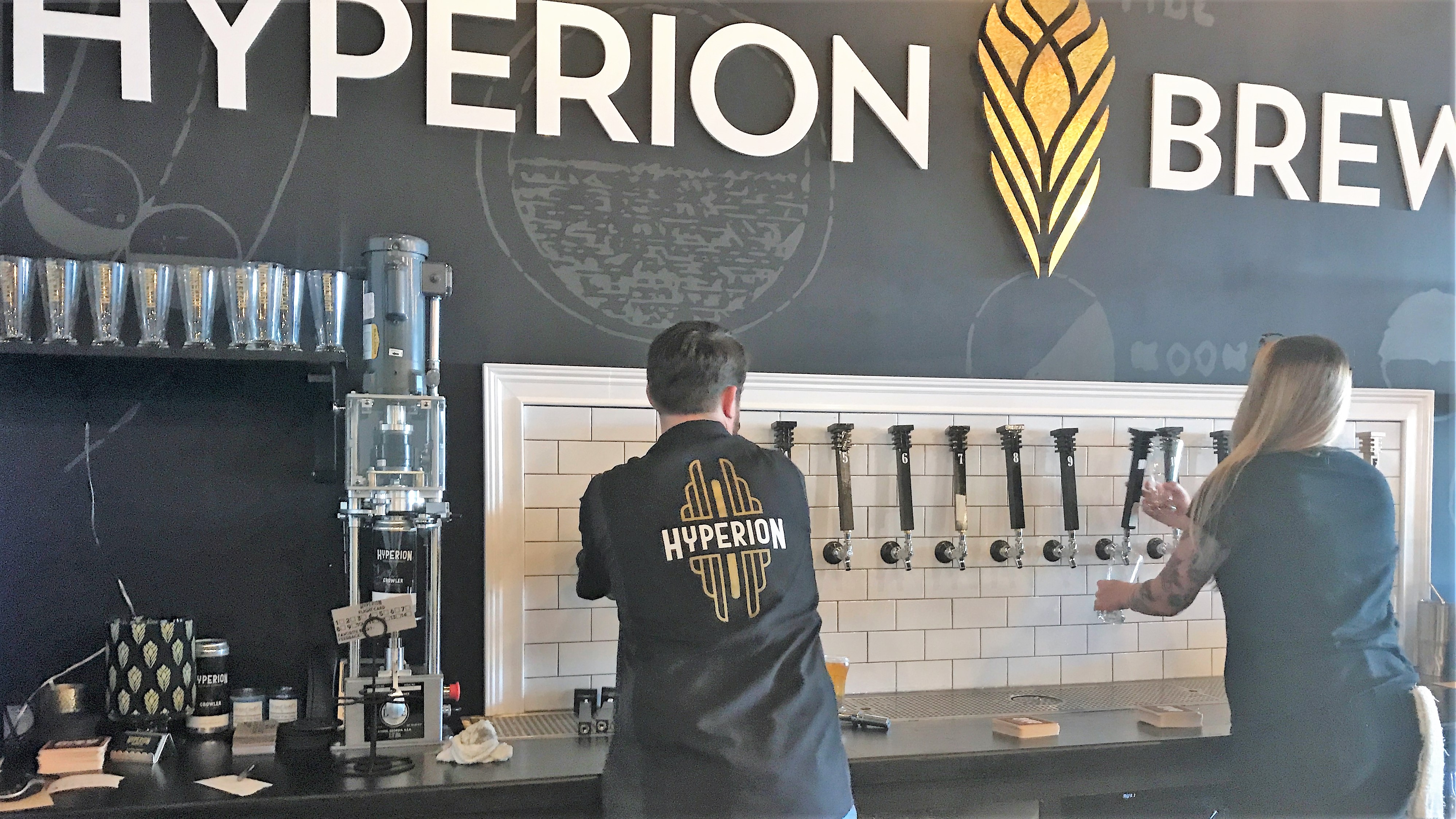 With Main & Six Brewing soon to be opening down the street from Hyperion, its hoped that this will continue the revitalization of Springfield. After all, look how the King Street corridor benefited from Bold City Brewing and Intuition opening there. I actually remember reading about Bold City's opening and wondering who would want to go there. Eating my words now, aren't I? I talked with a lot of folks in the area who are truly excited about this opening and what it means for Springfield. One realtor has even made shirts that say, "My brewery is in Historic Springfield", that's pretty excited!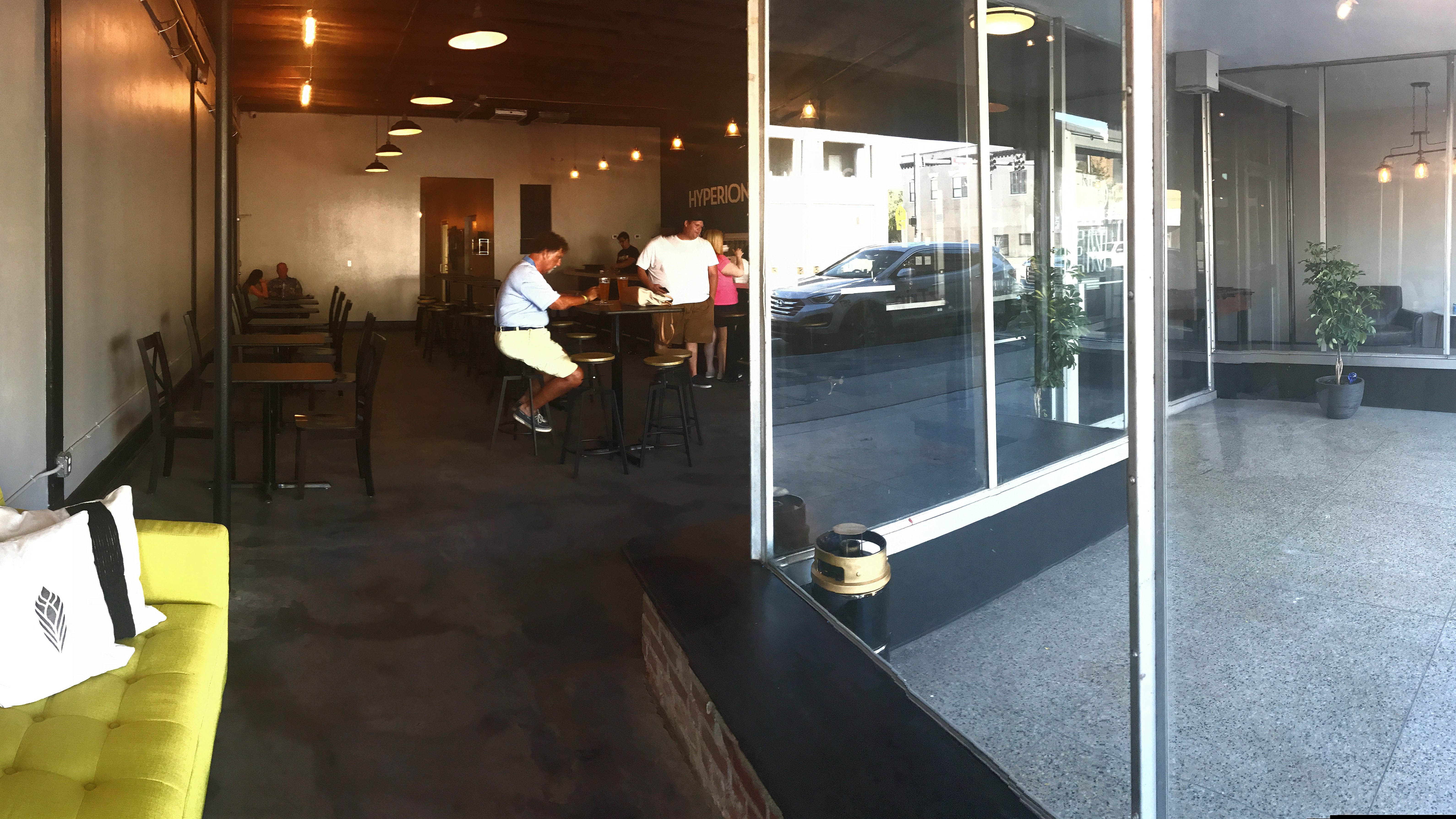 Hyperion doesn't have their beers quite ready yet, but are opening with local brews only. The tap room is spacious with an historic feel, appropriate for the area. It appears to once have been a storefront with display windows facing the street and entrance. Those alcoves have been turned into lounge areas with a large sofa on one side and chairs on the other. Both windows are lined with seating. I think this will be as popular as Aardwolf's lounge room!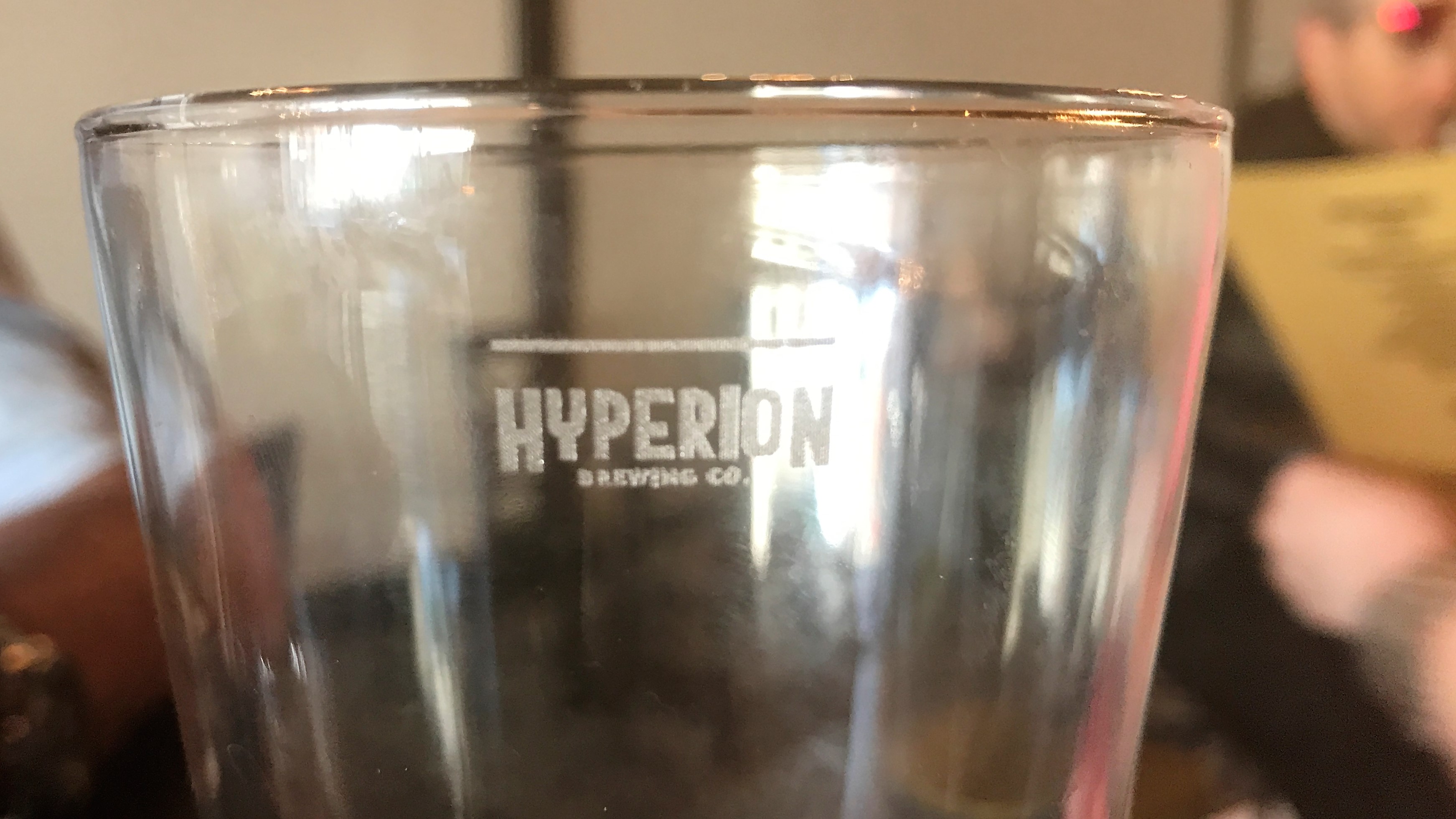 There is an outdoor patio, complete with picnic tables and umbrellas out back. A large dog water bowl has been fashioned out of a keg. Kegs also have been turned into ashtrays out front and in the patio. Very creative!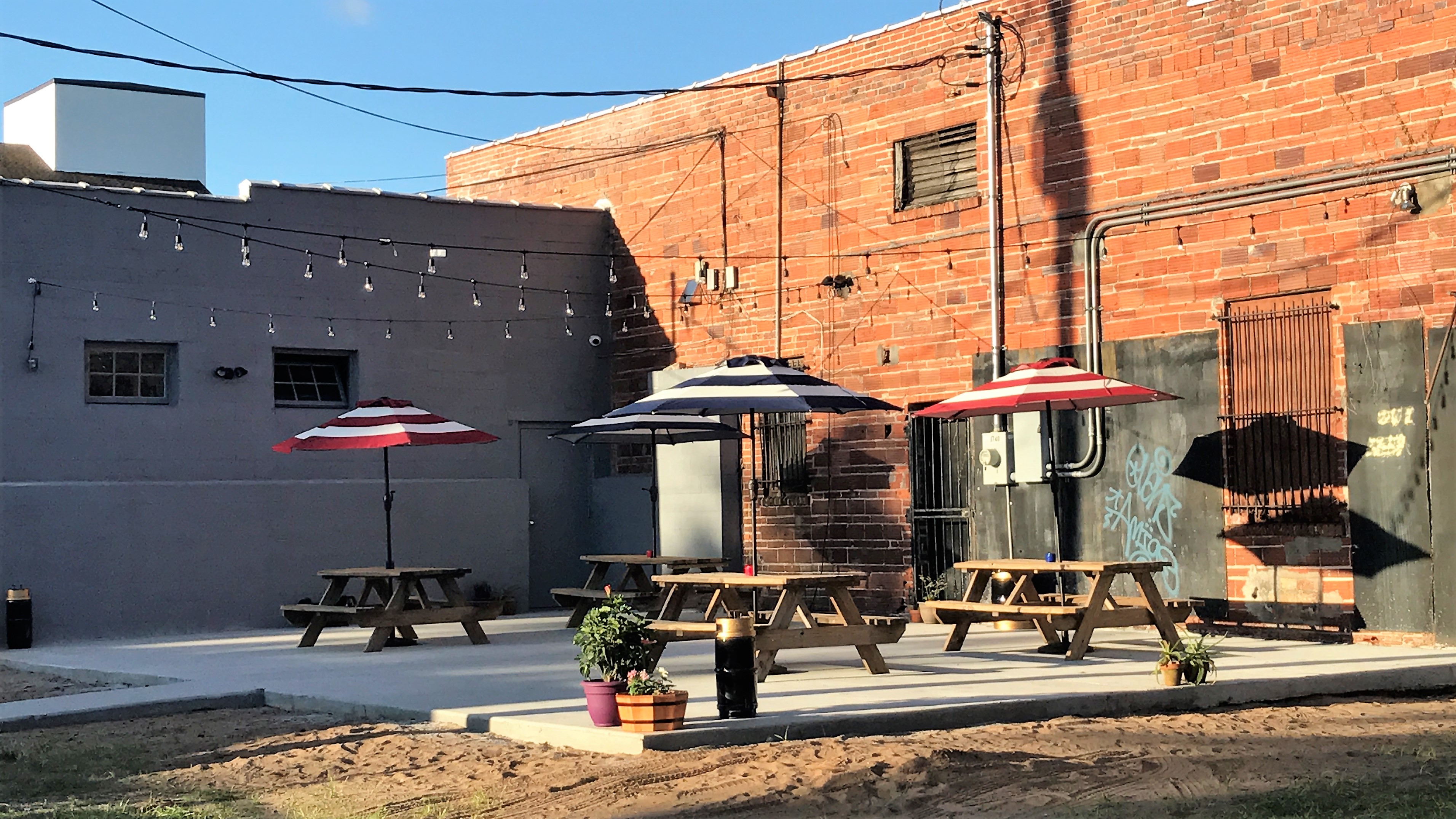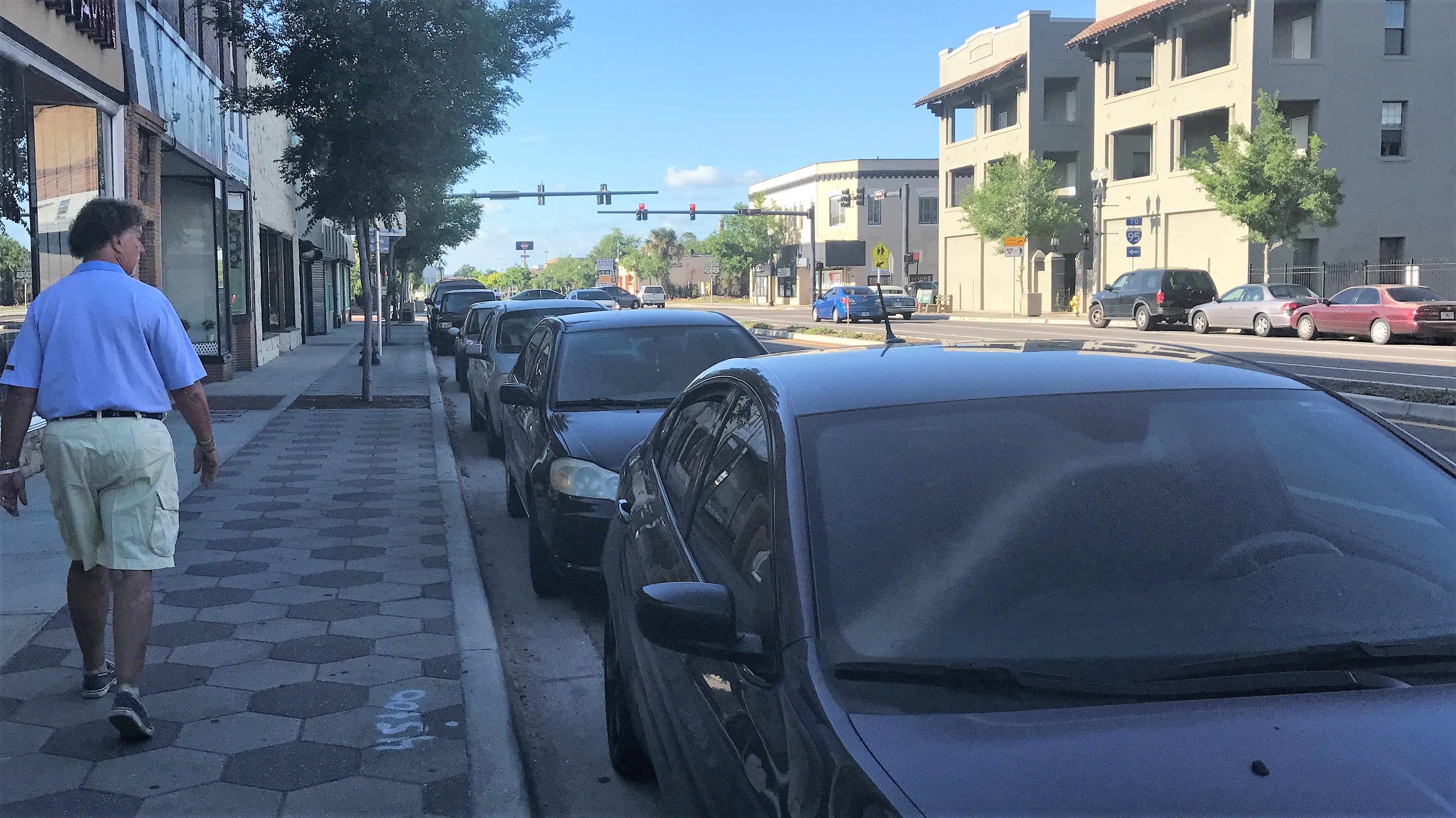 Insider Tip: Street parking is available, but limited, especially with multiple businesses opening soon along this two block stretch of Main Street. Behind the storefronts off Seventh Street is an entrance to a large open parking area. There is a narrow alley between the parking lot and the building, so make sure you turn into the lot, not the alley! Its a quick walk to the backdoor of the brewery through the patio.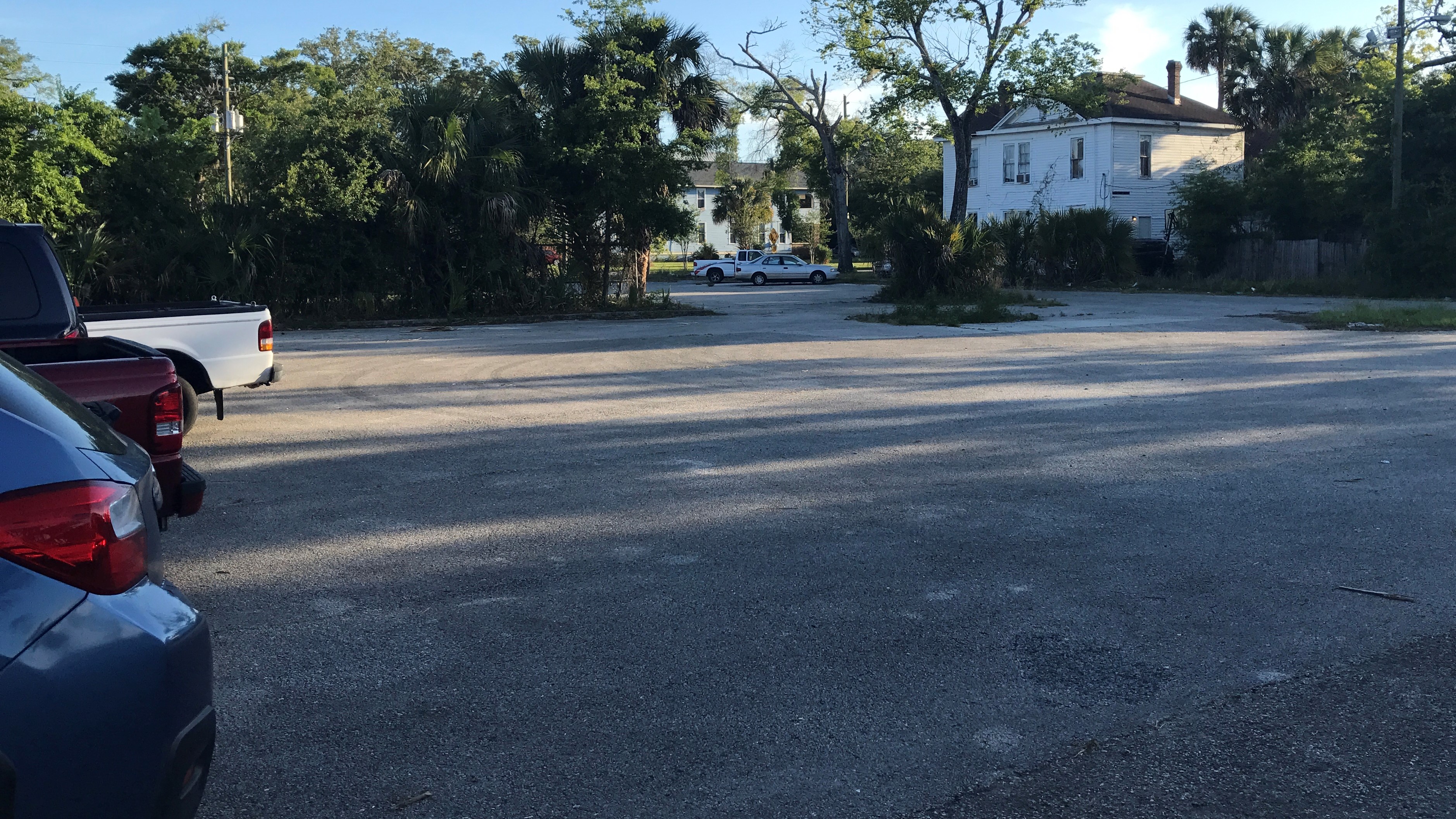 They just got their beer license a few days ago, so they think it will be a couple of weeks before they have their brew on. I'm told a few might sneak onto the menu in as early as a week. Until then, they have a great guest tap list, including Green Room's Count Shakula, Intuition's Easy on the Eyes, Bold City's Barrel Aged Roxy's and more.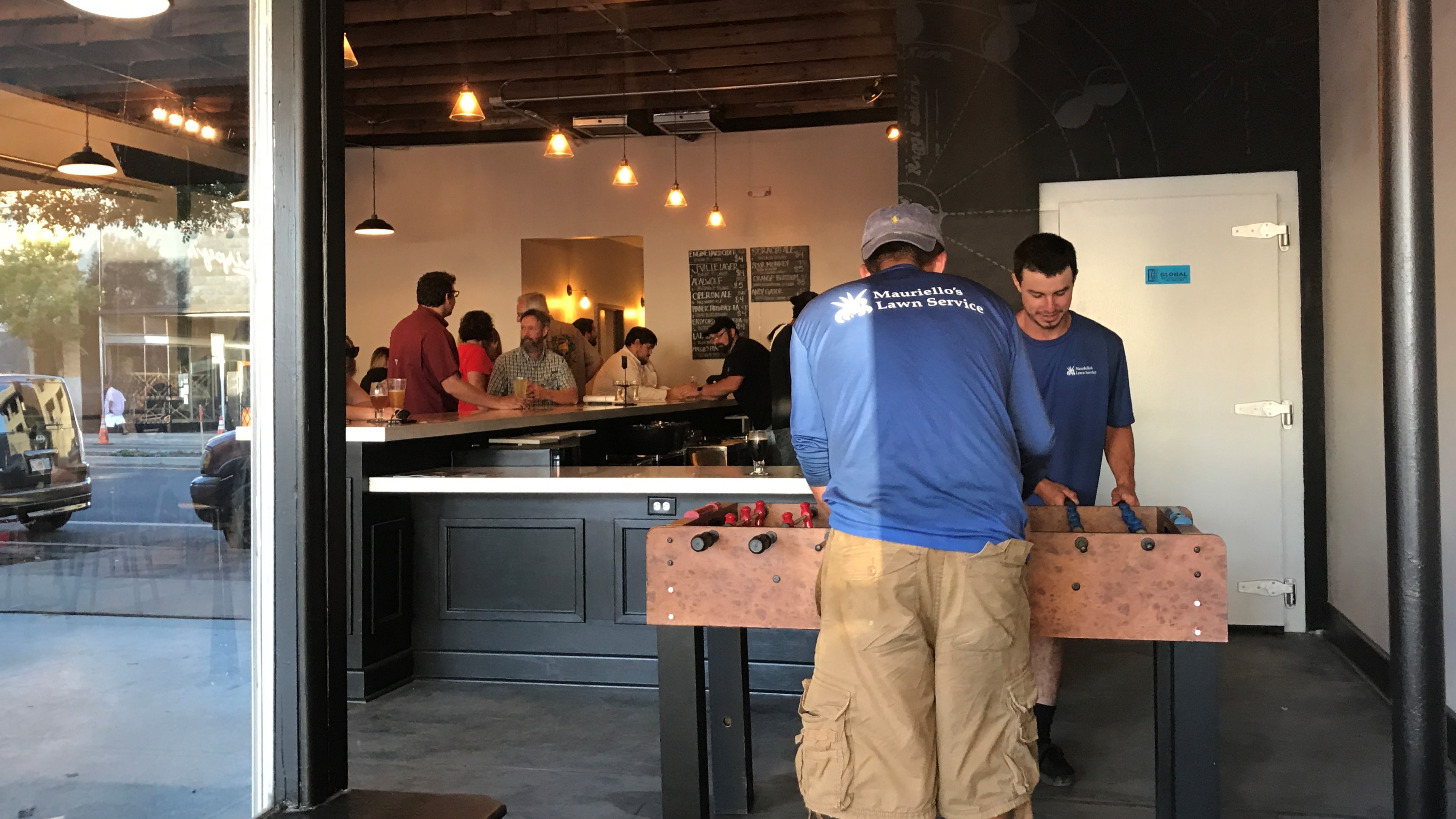 Congratulations Hyperion and welcome to the craft beer scene!Don't forget! Saturday marks Saint Augustine's award winning Ancient City Brewing's Anniversary! Starting at 11 a.m. there will door prizes, beer releases (can we say Port barrel aged Matanzas Red?) and a $5 raffle for multiple ACB gift packs. The raffle benefits Matanzas Riverkeeper. Live music and vittles from County Road Provision BBQ. Happy Anniversary Ancient City Brewing! Keep on, keeping on!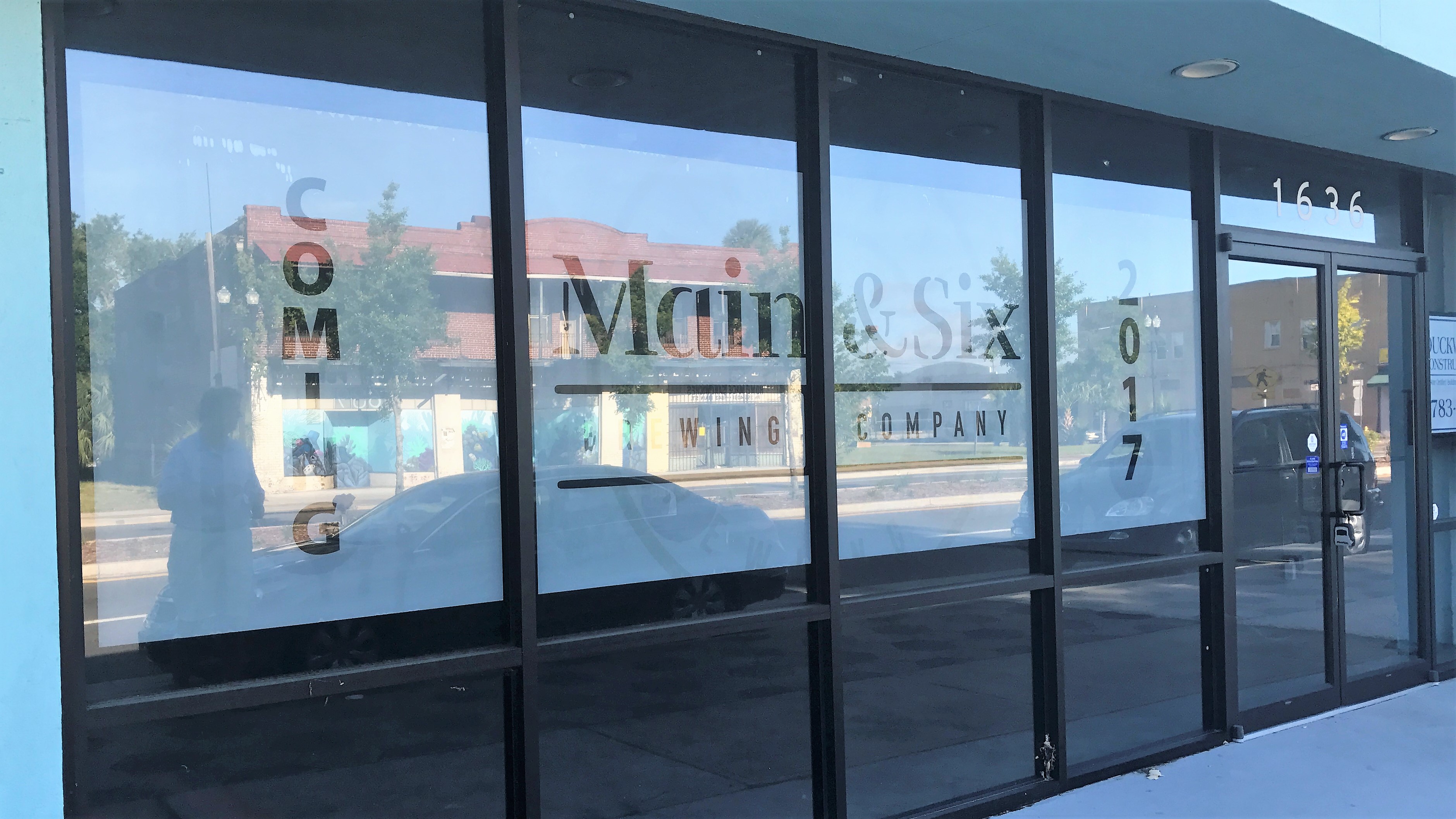 Right down the block from Hyperion is Main & Six Brewing. Saturday from noon to 3 p.m, you can sample their beer at Beer:30 San Marco. The signs are up outside the store, the construction is underway and good things are happening for them. Close out American Craft Beer Week with a new craft brew!On the Calendar for next week, Cigar City will be spotlight at Dahlia's Pourhouse on Post Street. Starting at 7 p.m. they will have some favorites like Raspberry Halo and Marshal Zhukov on tap.The Jazz Festival hits next weekend and Intuition will be the spot for JazzFest After Dark. Friday May 26 from 8 p.m. to 11 p.m. Noteworthy Jazz band will be performing. A great way to kick off the Jazz Fest!Saturday May 27 will be the Grand Opening of Town Beer Co. at 1176 Edgewood Avenue S. in Murray Hill. This is a brand new craft beer shop and tasting room specializing in local brews. They will have brewery reps on site, giveaways and pretzels from Community Loaves. Open from 11 a.m. to 10 p.m.Intuition's Third Annual Disc Golf event will take place at Klutho Park from 10 a.m. to 5 p.m. on May 27. Entrance Fee is $50 but gets you a lot of perks including food and beer. Spectators can watch for free.Veterans United is hosting Second Annual Military Appreciation Day on May 27. This is a fundraiser for K9's for Warriors, an exceptional organization that provides support dogs to Veterans suffering from PTSD and brain injuries. $1 from each pint and a portion of 4Freedom Apparel sold at the brewery will go to the organization. Navy Vet Jerry Maniscolco will provide music.And save the date, Wednesday June 7, First Wednesday Art Walk downtown will mark the return of Bold City's Big John Apricot Wheat Ale. Head to Hemming Plaza to be among the first to try this year's ale!Have you been to our Facebook page yet? I post events as I find them, videos and pictures from events and industry news. Join the conversation!Cheers y'all!