Sometimes, I feel like a I'm a sponge at Beer events. I'm not a trained Cicerone. I'm simply someone that enjoys craft beer. I have my favorites, I have styles I like and others that I am not so fond of... but I try a lot of beer and I am learning more each time I go out.
I've made it no secret that I am a beer flight kind of person. I love pint nights and sampling. So when Beer: 30's Anniversary Week included a bottle share event. I knew I was in!
Probably the best part of this event was the other people. Ok, the beer was pretty damn good too! But, I loved talking with the other folks there. They offered opinions on the different breweries and beers and even gave comparisons between the most recent "vintage" and these two-year-old bottles we were sampling. I even met one of my Untapped friends!
Most of the beers are out of production or not available here, sadly, but I enjoyed trying so many new brews!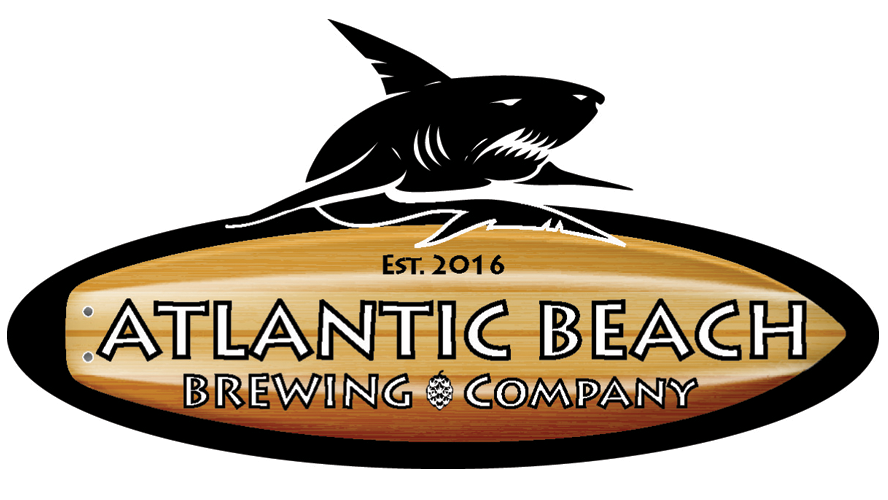 In two weeks, Atlantic Beach Brewing Company opens its doors. I recently contacted co-owner, Linda Horn, who owns the brewery with her husband Spencer and brother-in-law, Chuck.
The good news: they are opening with only their beers on tap, live music from 4 p.m. to 6 p.m. and 7 p.m. to 9 p.m., grand opening giveaways and a kid and dog friendly establishment. There will be a ribbon cutting at noon on Saturday, May 6.
Linda tells me, "the style of beer is wide-ranging to please many palates." She gave me this line up for opening day:
Duality, their Flagship IPA ABV 6.4 percent
Two Minutes, ABV 4.4 percent is a light crisp Session Ale
Hop Farm ABV 4.9 percent is a farmhouse ale
Bonfire Beach Brown Ale ABV 5.2 percent is a northern English style brown
98th Street Stout ABV 9.8 percent named after the street they live on in Seattle, where their love of craft beer began
Mayport Red ABV 5 percent is an American style Red Ale
Horrid Mule ABV 6.4 percent is a hoppy Rye Ale
St Augustijn ABV 9.6 percent is a Belgian Golden Strong Ale
Roxy's Raspberry Porter ABV 4.6 percent is an American Style Porter
They will be filling Growlers on opening day, as well as giving away growlers during the opening.They are open until midnight on the first day. Sunday, they're hours are noon to 10 p.m. For future reference, they will be closed on Mondays; Tuesday to Thursday, they will be open 4 p.m. to midnight; Friday and Saturday, they are open from noon to midnight.
The Brewery is located at 725 Atlantic Blvd. in the shopping center on the northeast side of Royal Palm Drive (and Penman heading south). The Fish Company and Cantina Louie are in the same center.
Bold City Brewing is opening their Bay Street tap room this Friday at 11 a.m. The downtown hours will be 11 a.m. to 8 p.m. Sunday through Thursday. Friday and Saturday they will be open 11 a.m. to 11 p.m. The Roselle Street site will remain open. Downtown will offer some core beers and experimental drafts.
BREAKING NEWS: Bottlenose Brewing Company is opening its doors, next Wednesday at 11 a.m. This microbrew and tap room is located in the old World of Beer location in Tinseltown. This location is also the 'set' for Craft, a web series about micro brewery life.
There are a ton of events coming up:
Friday is evidently Hot Dog Day on the First Coast. Veterans United has TJ's Super Dogs food truck at the Brewery and for those of you fans. They have released this years CosmicKat Strong Golden Ale (4/20 release) so you can have a dog and a cat! Brewz in Atlantic Beach has Long Island Bob on site dishing out free hotdogs to go with your beer.
If you like Grandpa's Cough Medicine, they will be playing at Macclenny's Crooked Rooster Brewery. Tickets are $10. You can either go by the Brewery at 1478 S. 6th St. in Macclenny or call them at (904) 653-BEER.
Saturday, April 22, Wicked Barley is hosting a Crawfish Boil from 12:30 p.m. to 5:30 p.m. in the Beer Garden. This isn't a ticketed event. $20 will buy you one pound of delicious crawfish with potatoes, sausage and corn and a Wicked Barley Brew (from the Beer Garden bar).
Also on Saturday, Southern Swells is holding a Yoga 4 Jack fundraiser at 11 a.m. (open only for yoga at that time). Jack is a little boy with a horrible disease. They are suggesting a $10 donation, but anything will be accepted. The yoga class is free.
Sunday, April 23, Alewife in 5 Points is holding a homebrew IPA competition from 1 p.m. to 3 p.m. The event is free to those 21 and older. You can vote for the best fan favorite IPA by some of our most talented Home Brewers.
Also on Sunday, Aardwolf's Early Bird bottle release is at 2 p.m. There will be a Double Oak Whiskey variation and a Port finished Rye Whiskey variation available at $15 each. Regular Early Bird is $10 a bottle. Limits of the special variations are 6 Double Oak and 4 Port Rye Whiskey per person. As always, cash only please! When they are sold out, it is gone. So get there early, the line is always fun and entertaining. Bring a beer to share and see who you meet!
I'm constantly updating events on the First Coast Brews Facebook page, so like our page and check out what is going on in town, whether its an event we're at or something we are trying, you can get the latest there.
Have a great weekend! Cheers y'all!