JACKSONVILLE, Fla. -- On Wednesday, Jacksonville's Mayor, Lenny Curry, signed a bill establishing an agreement for a POW/MIA memorial honoring service men and women at Cecil Field.
The bill was sponsored by Councilman Doyle Carter. Carter said the initial idea was just a small project at first but as more and more people got on board, the project grew.
"[Our veterans] went through a lot of stuff and they came back, but the ones that didn't come back or were in the POW, this is a great way to another them," Carter said.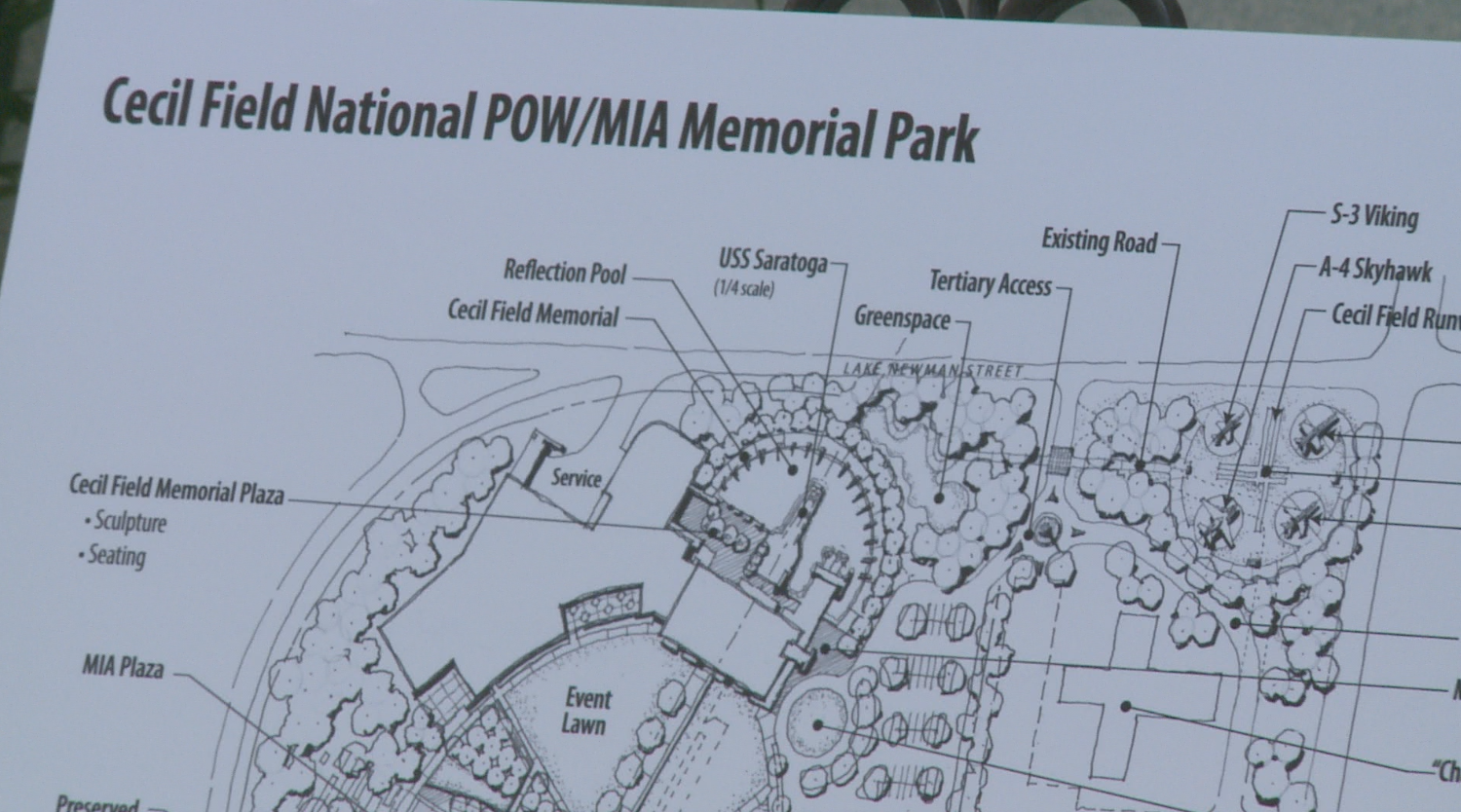 As the City of Jacksonville expands its military presence, this memorial will honor the tremendous sacrifice and service from military servicemen and servicewomen throughout the city, the Mayor's office wrote in a press release.
"It's humbling to be here and be a part of this today," Mayor Curry said.